Hey! It's been three weeks since I brought Shami home from the shelter. Here's the most amazing thing, a week after I brought him home I took him to the vet and he was just 2 lbs. 2 weeks later, he's now 4 lbs! Doubled in weight! Snapped some recent pics for your enjoyment
Shami and his favorite toy, my slipper... He also somehow figured out how to get the yellow ball out of the blue donut, no clue...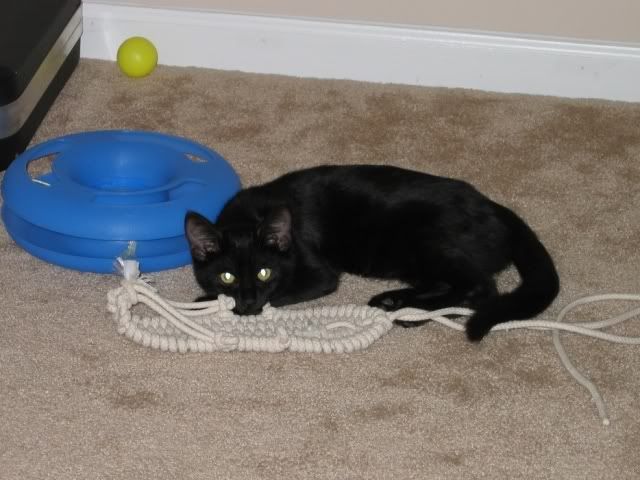 Waiting for me to finish checking my email.
Rarrg! You can sort of see his webbed toes in this one.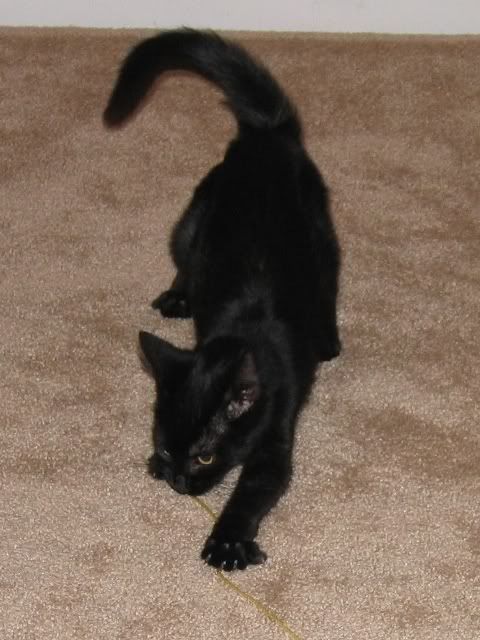 Doing the superman nap on my lap.