Ok, I had some issues with the sizing, so I think I fiddled around enough with it to make the pics smaller. Let's see...
These are the littles. They are to be 6 weeks old on Sunday and we have: Kali (Tiger striped), Isha (black w/ white blaze), Krishna (black w/ white 'stache) and Shiva (black)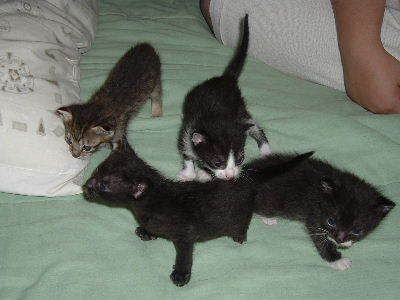 Then there are the girls, Calisto & Persephone: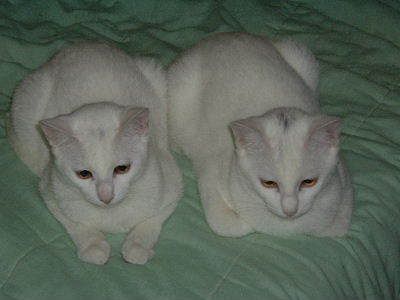 They are sisters that came to us as 4 wk old strays and we believe that Persephone (the one with the little spot on her head) was hit by a biker or a car before we got them. She sits and walks a little funny and she is not as developed mentally or physically as her sister. But we love her and she's an absolute doll.
This is Persephone and Hades. Hades is Sasha's brother. And Hades is the Devil. He gets into everything and does everything he isn't supposed to.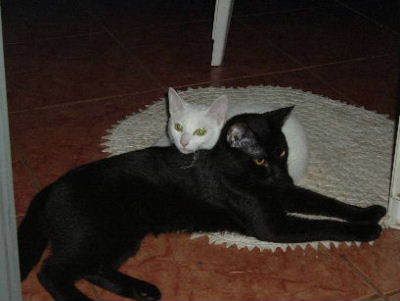 And this is the 4 of them watching the babies about 3 weeks ago. They are all adjusting well to them, I think they will all do just fine together.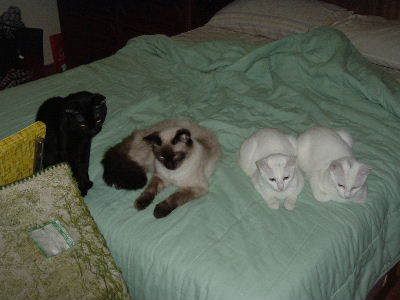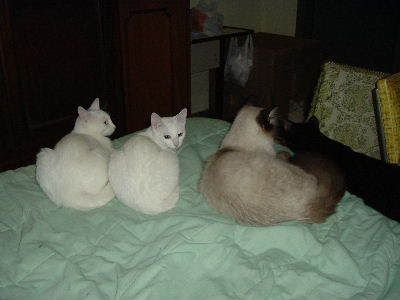 Unfortunately I haven't resized the pics of Stumpy, but I will be sure to do that, so you can all see the beautiful girl that she was while we had her.
~Guilty