This is my girl python Lola.
I took this while cleaning out her box
.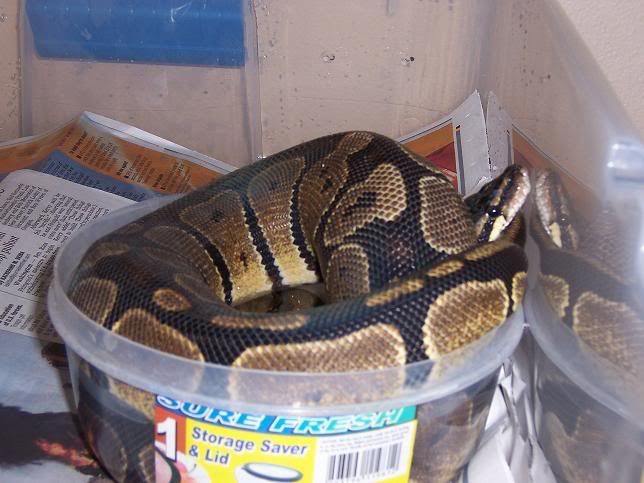 the ball pythons like the tight fit. being curled up in a ball is what they do. BUt this is a little funny...she is a tad to big and most of the time she knock all the water out of her dish.
Shes my little fat bottom girl!