Ginger found a new way to play with the Turbo-Scratcher! If one ball is good, two balls must be better!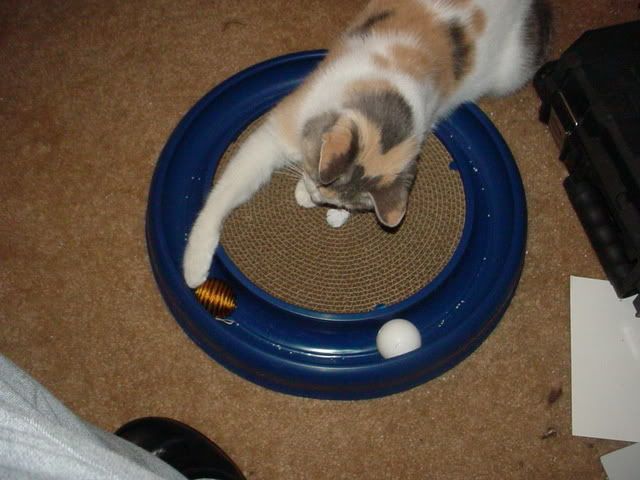 Sometimes Meowmy gets busy on the computer and it's just easier for a kitty to choose her own toys. Yes, the ball is still in the bag at this point, but it wasn't there for very long.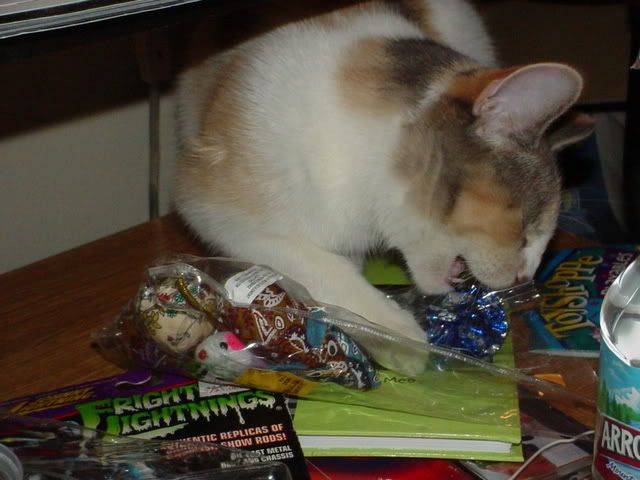 Ginger loves laying on top of the computer monitor and watch me and my documents. Of course, she knows that she'll get scritches more often there, too.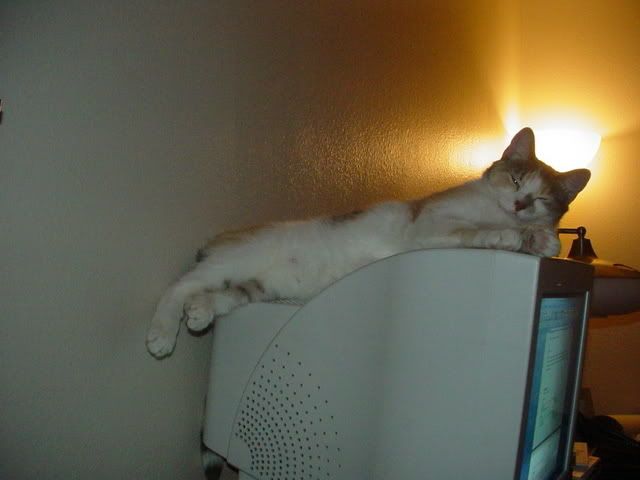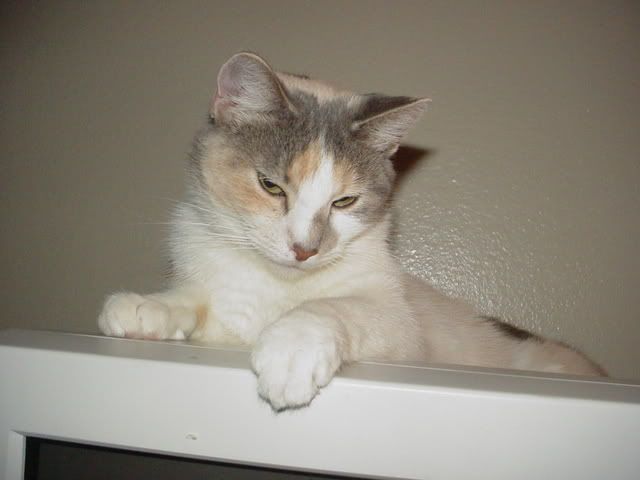 Most recently, Ginger has been helping me with the TCS Fundraiser, Cooking with Cattitude Volume II (yes, another shameless plug
). But putting together a cookbook is hard work, and a little kitty needs to rest every so often.