Heather these are for you!! I know u can't see photobucket pics at work sorry!!!
Sev was not amused: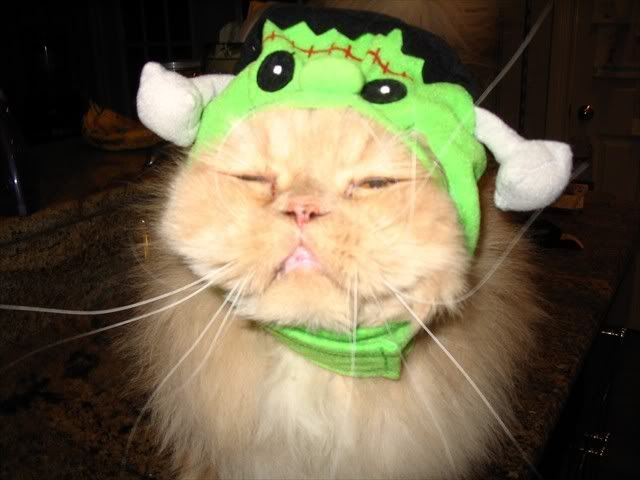 If you give Sev kitchen tongs he will do whatever you want, even dress up like Hugh Hefner.
(He loves those tongs and bites them like crazy, they are now HIS!) He purred the WHOLE time!!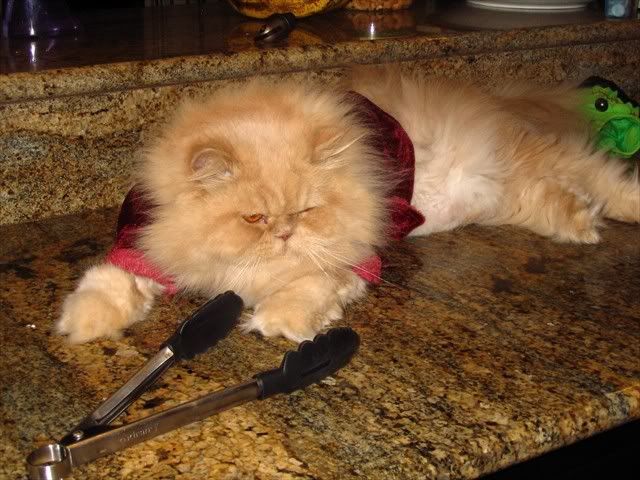 And he stayed that way for hours and all the neighborhood kids LOVED IT!!I'm positive Joey was secretly laughing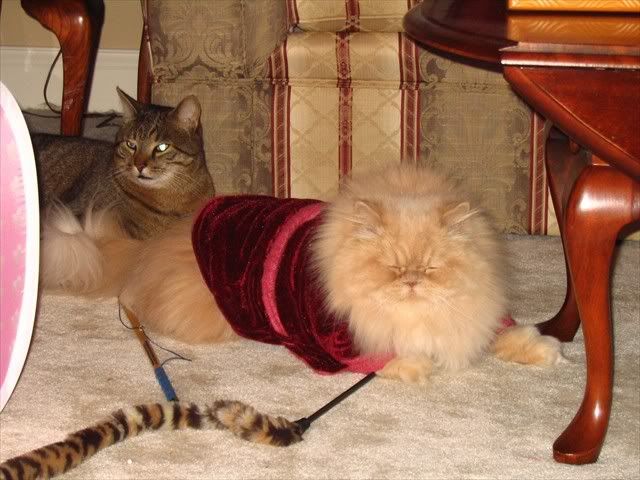 And Sophia guarded the candy, she was grateful she didn't have to dress up!