Hey guys, just wanted you all to meet my new foster Fritz. He's staying with me for a few weeks while we get over a URI (that's why his eyes look a little gunky). He is the sweetest little guy I've ever met. He purrs like a Mack truck if you even look at him, but he has the tiniest little meow. I'm hoping to find him a good home ASAP.
What do you call his patterning?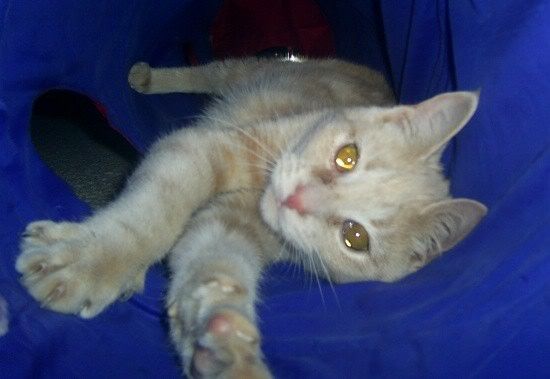 I'll try and get some more pictures soon...he just won't sit still long enough usually!!