Well, whoever sent Alvin to us, thank you again. He is making himself right at home! Everywhere I turn, there he is.....
Trixie wants to know what Alvin deposited on her treat perch. She says it doesn't look like her treats??
Bailey got up there with Alvin and he couldn't figure out what the little presents were either..........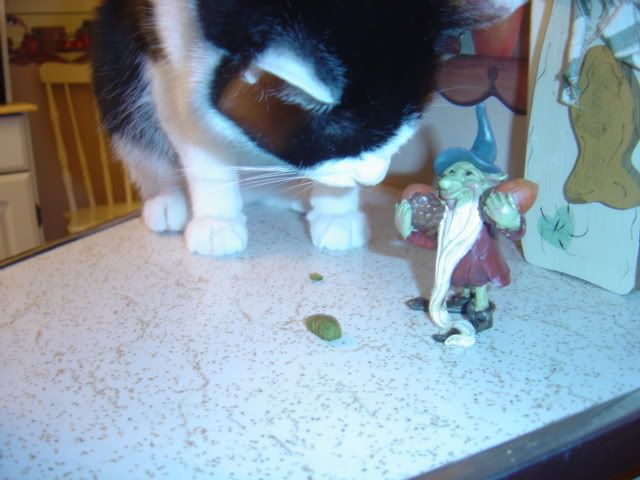 sniff sniff......not sure what they are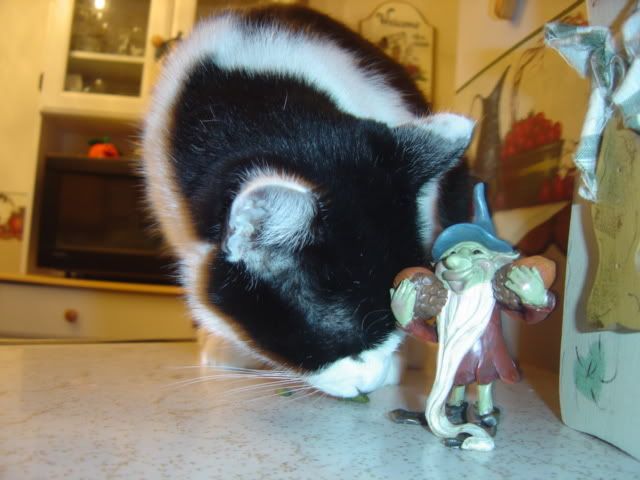 Alvin is trying to tell Petals that whatever is on the treat perch, that he didn't leave it. Petals doesn't believe him though.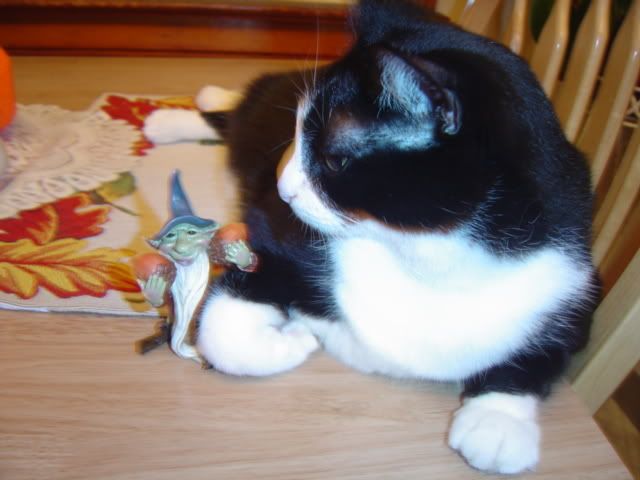 Alvin has taken over everyone's beds.........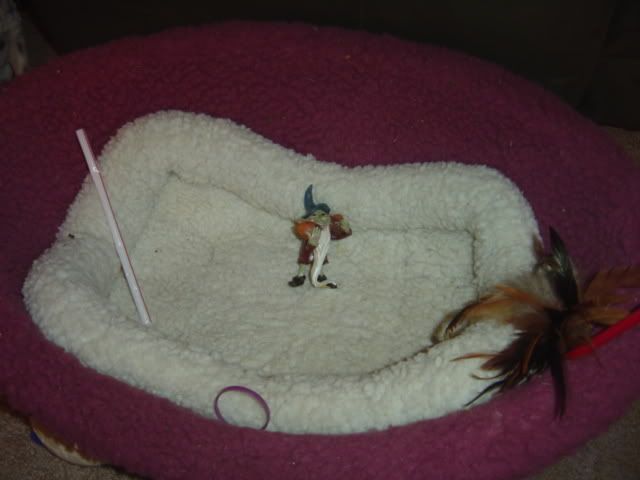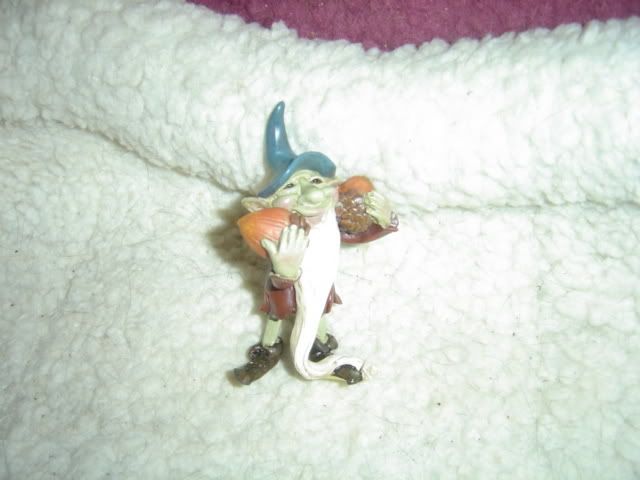 Then he moved onto OUR bed! We had to nip that in the bud. Not enough room in it for Jerry, me, Tiggy, Petals, Trixie, Bailey, Alvin and his nuts.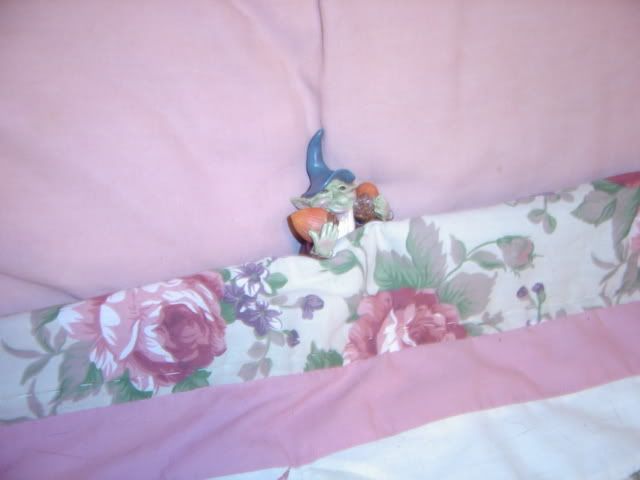 I always find him in the fridge.....he loves my fatfree choco pudding.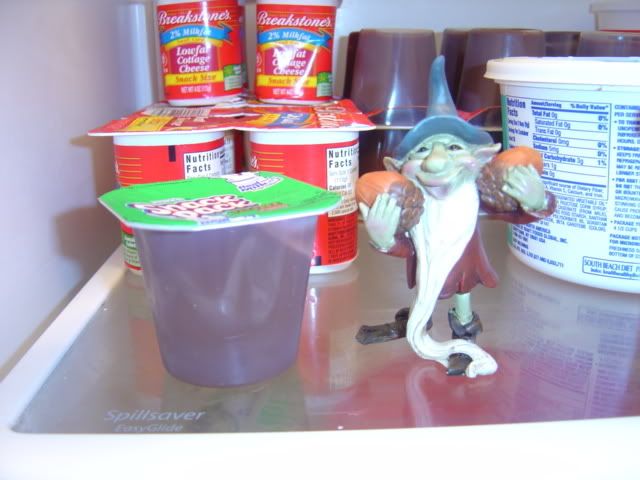 He loves pretending that he was at our wedding, but we didn't knowhim then!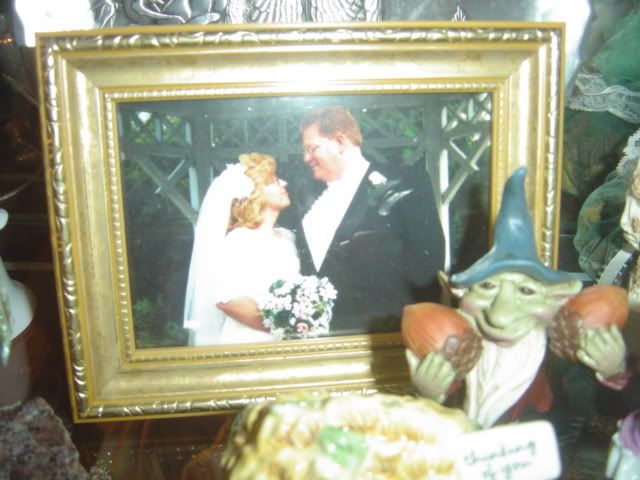 The only real problem we have is he keeps coming onto Sarah my doll. He keeps showing and wanting to share his nuts with her, as you can see in the pic, but she will have no part of it.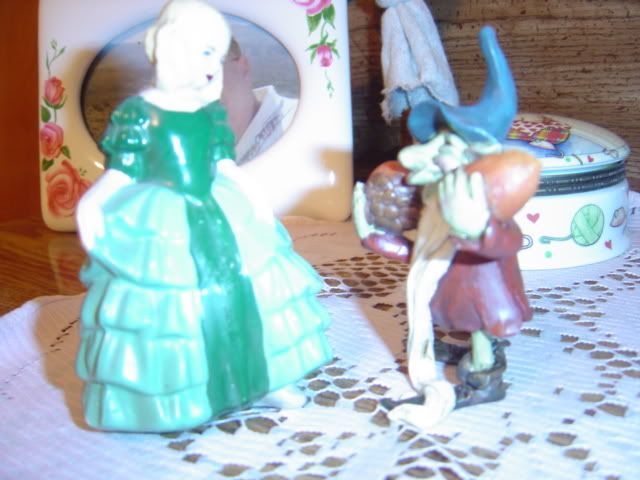 All in all, we love having Alvin be a part of our family. Thanks again to my SS for the early gift!!!