I am taken aback by how quickly these two hit it off, and how well they get along. A few nights ago I woke up to a similar situation to this one...Two cats curled up around each other, asleep (at the time they were on me though). That was the first time that ever happened here.
Here are photos from last night: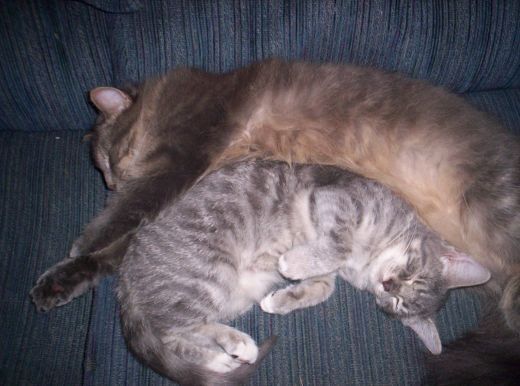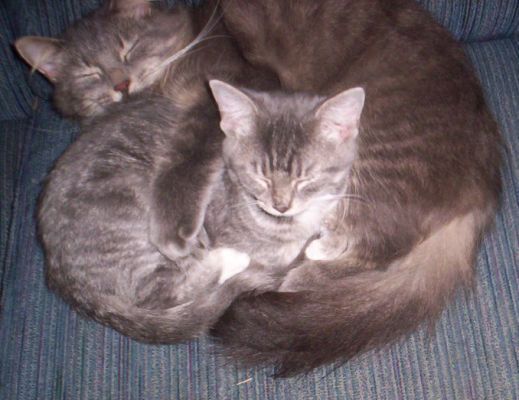 I am very happy that they get along so well. The only noise from the whole introduction was a hiss from Pudge when Typhus (full name Typhus Surprise Attack) bolted around a corner and nearly ran into her.