I've gotten so many requests for pics of our newly remodeled bathroom that I thought I'd post some. King Nut Jerry did all the work, and it took longer than I'd have liked, but I'm proud of him. We live in a very small house and our bathroom is small, but I call it cozy.......pics are hard to take in there, but I'll do my best to show you guys!
These are the before pics........the floor was coming up, the surround/laminate on the walls and around the tub was ugly and chipping, just awful!!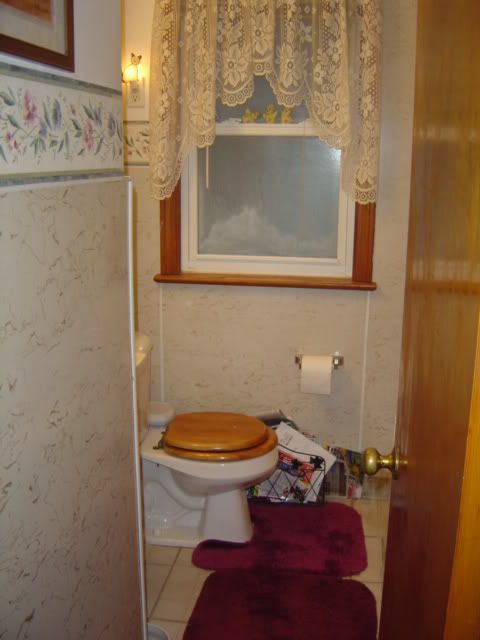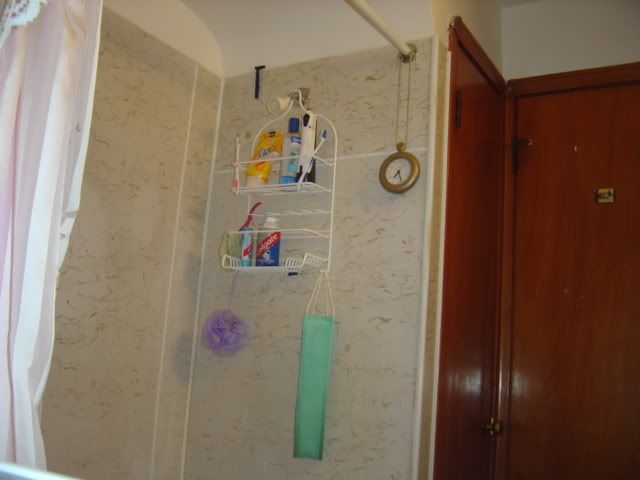 We had to literally pull out the drywall.......no other way to get the laminate crap off!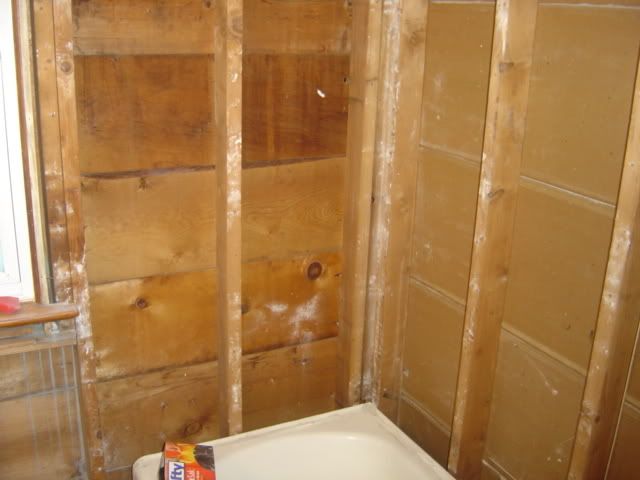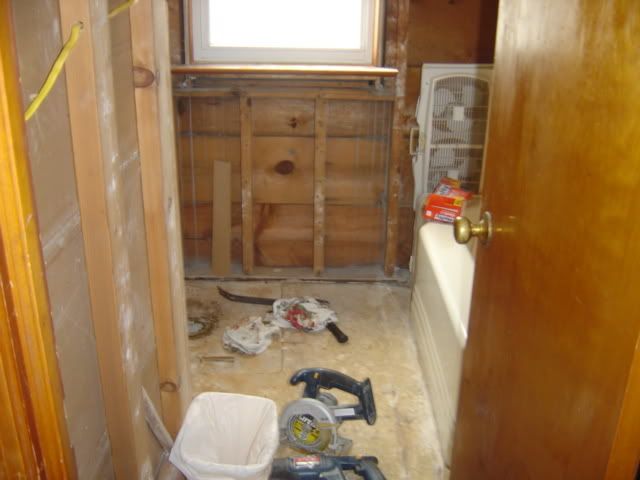 This is pretty much what it looks like now, after 3 weeks. There is a towel shoved in the hole in the wall. That is where the laundry shoot door will go. Just have to put that up yet. of course the towel is there because I have a nosy Tiggy who's always trying to jump in there.