This is what happened when I tried to pack my suitcase for our holiday to Majorca a couple of weeks ago.......
No meowmy don't go and leave meeeee!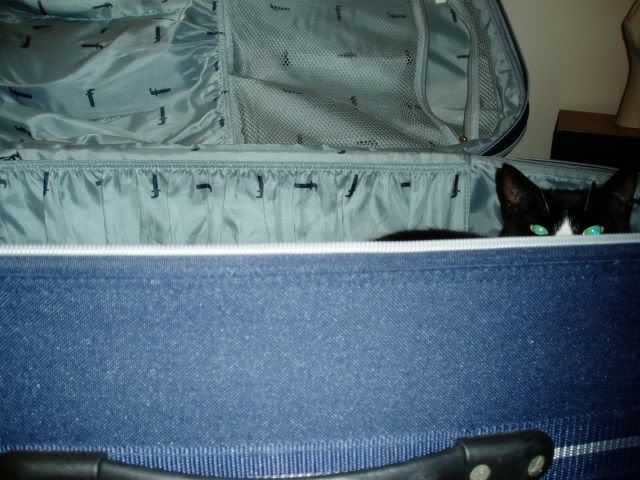 I'm asleep so you can't make me move!
Here she is this morning - telling me what she thinks of having her photo taken!
And here she is sitting on the sofa watching her meowmy on TCS!