Thought this might be a fun thread. Hope we haven't had one of these yet (or at least in a while). Was going through my pics and couldn't believe how much my little ones have changed since the day I first brought them home. It's absolutely amazing how much these kits change over time - coloring, size, even the amazing changes of the strays that have been found dirty and sick and now are healthy and happy.
Peanut:
Biggest change with her is the little brown stripe she had on her head is now almost gone.
Then: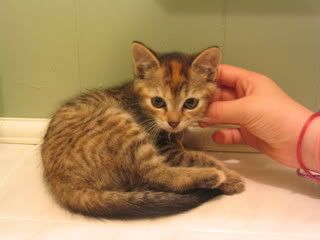 Now: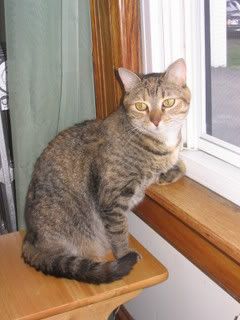 Snickers:
Biggest change with Snickers has to be her belly (and size!). It use to be so tiny and pink - now it's huge!!!! and so furry!!! She has the snuggliest belly ever!
Then: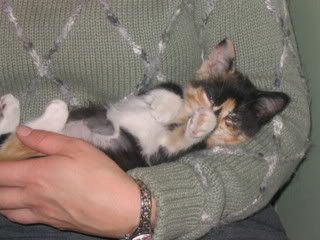 Now:
Zoey:
Zoey's biggest change - other than her size - her attitude.
She use to be sweet.
Then: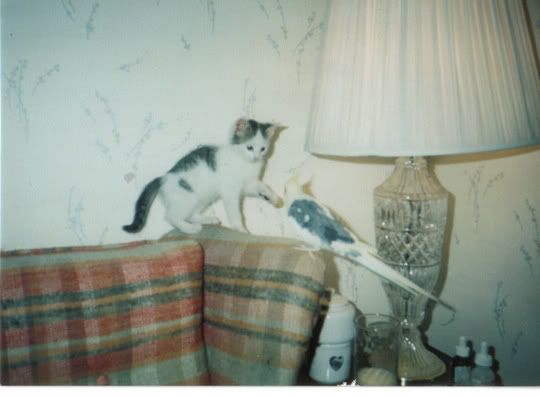 Now:
Pebbles:
Pebbles has changed the most - her fur is much much darker, her tail is now dark brown, her paws and face color have changed completely, her eyes are darker blue (can't see it in these photos though), and her fur has gotten almost curly and long.
Then:
Now:
Lets see some of your babies and their changes!