We took Anya with us on our 1 year wedding anniversary trip to Big Bear Lake this past weekend. Kudos to the Best Western Chateau there for letting her stay. I had been reassured when I made the reservations over the phone that they allowed cats and that a note would be made. We got there with a receptionist going, "You brought your CAT?! We don't allow cats. Dogs yes. Cats no. Cats spray...." When I assured her that Anya was only 4-5 months old and would not spray and that she was outfitted with Soft Claws, she smiled, peered in at Anya in her carrier and said, "Well, looks like we have our first cat guest."
Here's Anya before we left our apartment. I keep telling her that sitting that close to the screen is going to make her go blind.
Anya testing out the chair in our hotel room.
Anya deciding on the chair above's twin which sat in front of the fireplace.
Here she is checking out the hotel room.
Giving Mommy love.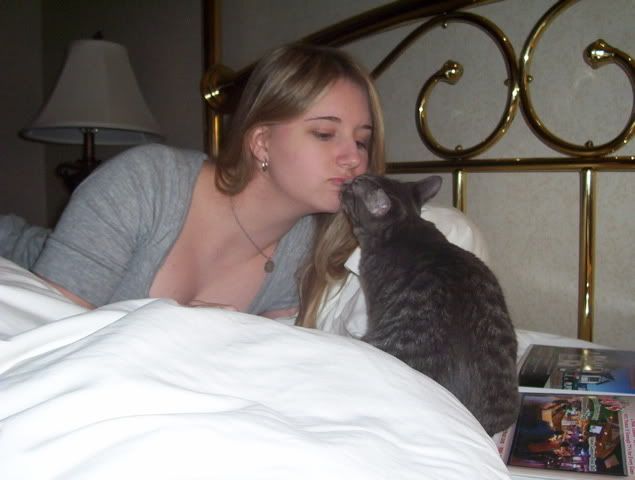 And a couple of scenic shots of the area where we stayed. BEAUTIFUL.