Warning, this may cause happy tears!
In June 2006, a nice family became concerned about the outside cats in their neighborhood, and called Second Chance Pet Adoption. The cats were spayed and neutered. The kittens were sent to foster homes to try to tame them. Three little scared kittens ended up at my house.
There was a black and white kitty who was a little bigger than the other two. He had a black "W" on the back of his head, and an "I", then a "T", so he was named Wit.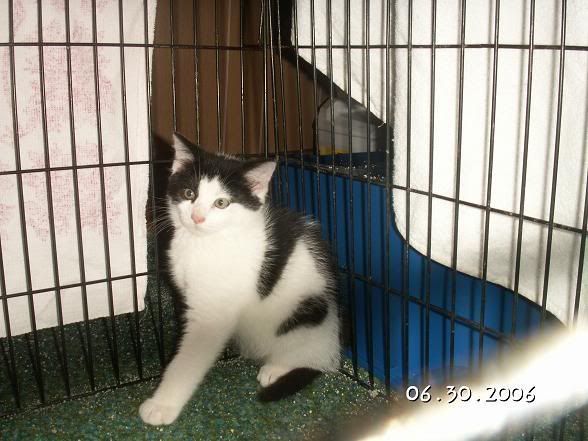 Then there were twin brothers, who looked so much alike that we had to mark them to tell them apart!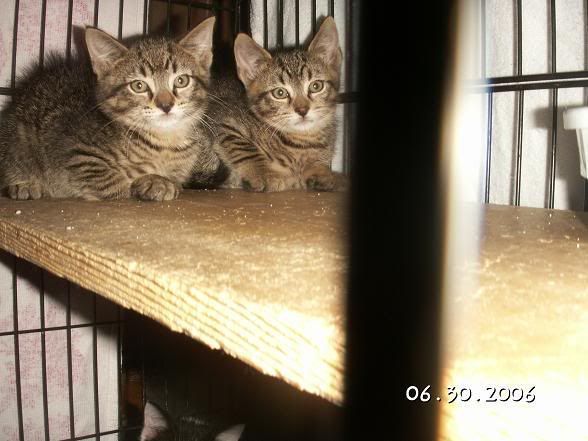 These were the early days, hiding in the cage. Even then, Eugene hid behind Dylan. He was just a little shyer, and a little more careful.