UPS delivered our new Armakat tree today. It wasn't as difficult to assemble as I thought it would be, and it is sturdier than the ones we were looking at at PetSmart. Blue was scratching at the sisal poles when I had them in a pile on the floor! Here are some pics of the kitties checking it out:
Blue thinks it's a good place to watch TV!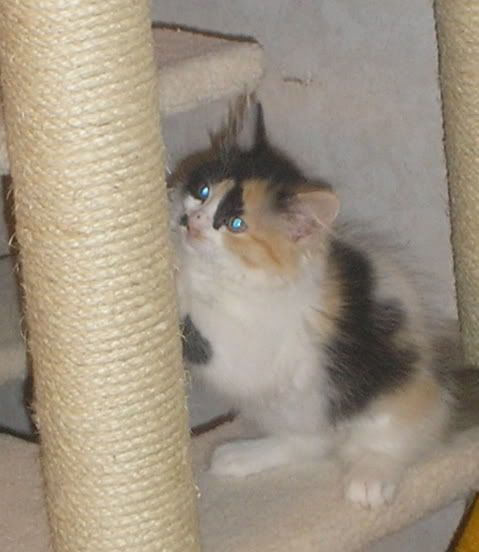 Midget is such a good girl!!!
Checking out the new toys.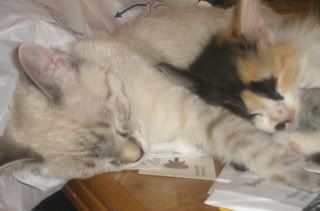 "All that play took it out of us. Time for a nap on Mom's mail!"