So, I go to Big Lots after dinner and see this rug.......of course it was saying, "BUY ME SUSIE" so in my cart it went! Isn't it cute?
Not long after I put it down, Trixie was checking it out.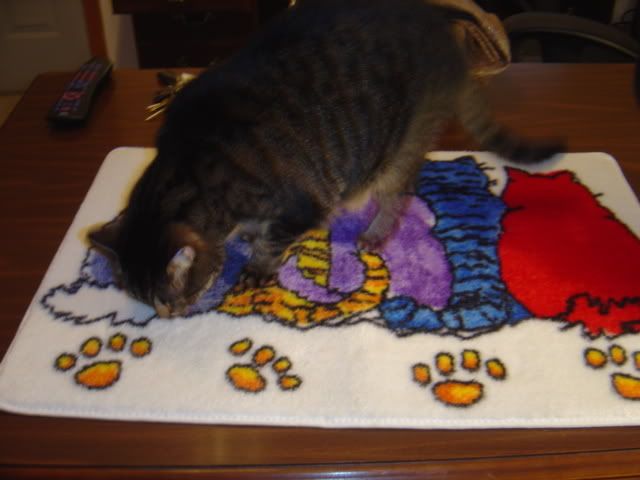 Mom, I LOVE my new rug! Thanks!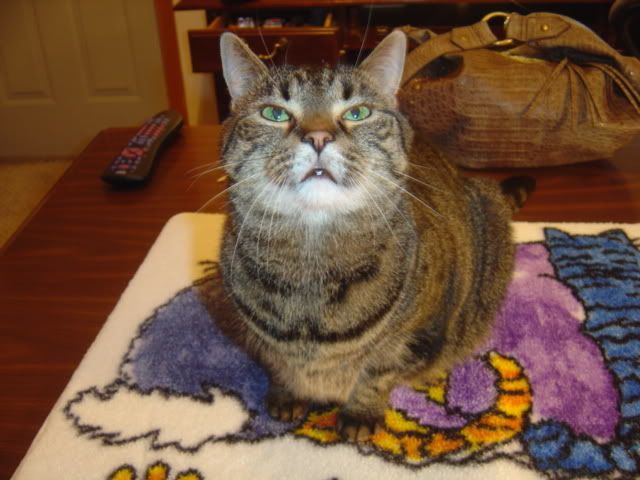 Sissy Petals came over to check it out.
Petals cozies up to Trixie, trying to get her to share.....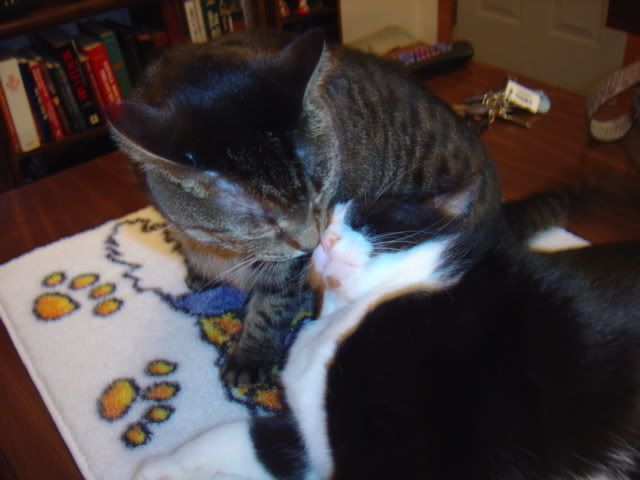 Trixie gave her a bop and told her, GET AWAY! Mom bought this for me!