When we go to the vets, which we did yesterday with the girls, we always buy a lowfat treat for them that they all love..........
Ok where are they Mom? I smell them!!!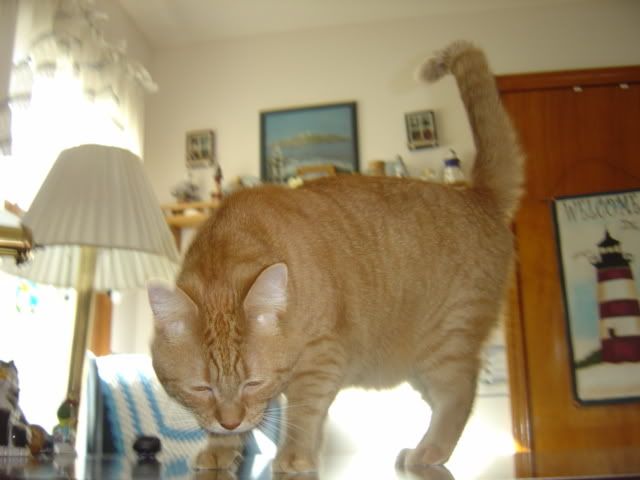 AH HA!! Here they are, in the drawer!!!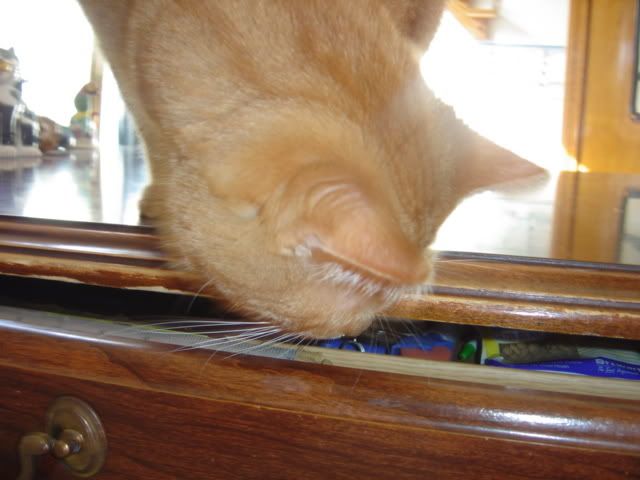 Now, if I can just snag a few......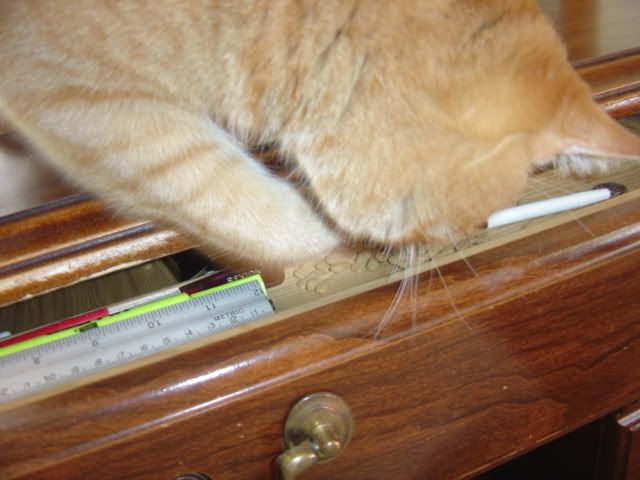 Oh Mom, don't be mad at me for eating them all! I may be a thief, but I'm a cute thief!!!