As most of you know, 8-Bit's favorite game is "throw socks and underwear on top of my head". I decided to walk you through the whole process.
First we start with the underwear: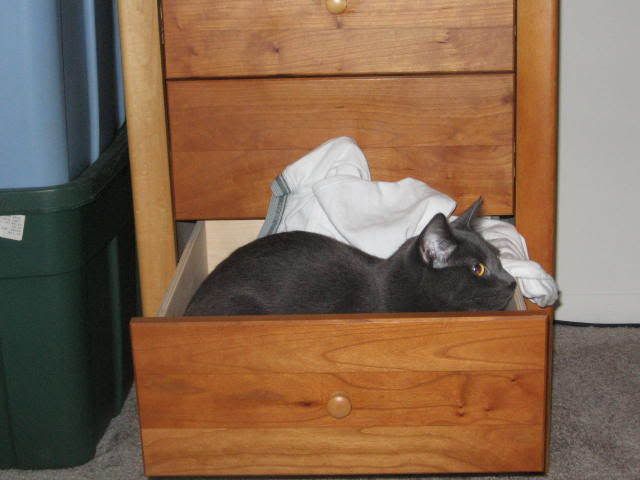 It's getting fuller:
And now it's full!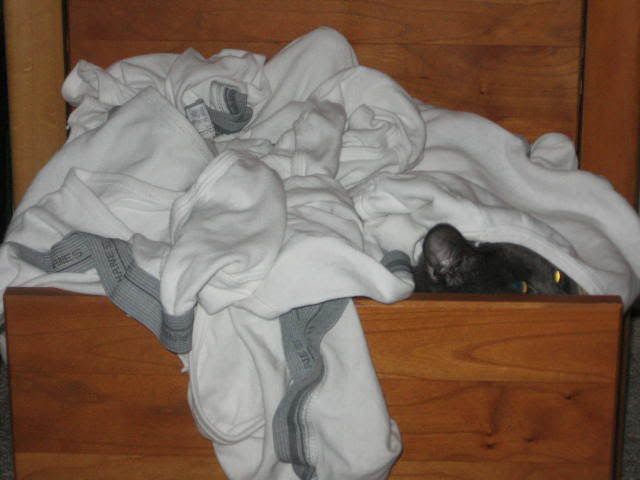 Now the socks...
I'm still not sure why he likes this so much...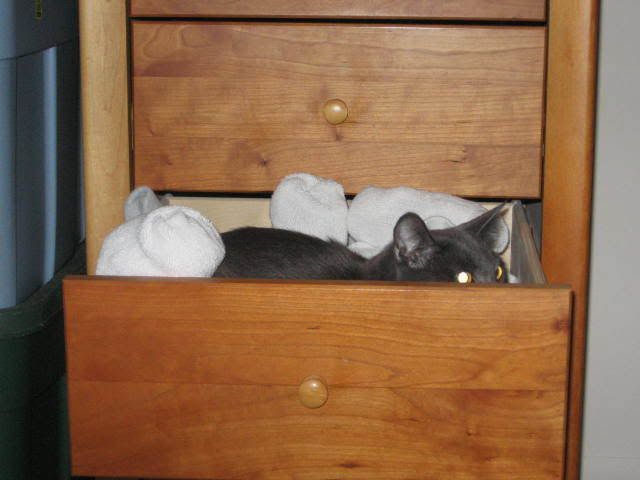 Papa is done!
He loves this game! Too bad it only happens once every two weeks!