Hi!! Im am new here and I thought I would introduce myself!!
I am from NS Canada and I own 2 horses and 5 ponies
I show competitively on the Maritime Quarter Horse Association curcuit and at local shows around here!!
I got my cat Padme when she crawled out of my sisters car one day. My sister had been to a few places and when she came into the driveway POOF there was a kitten!! In perfect shape except for a small burn on her nose where she had touched something hot under the car.
I joined this forum because I am hoping to learn some more detailed things about cat care etc.
Here are a few pics of the most recent little of barn kittens
chicklet crawling out from under the hay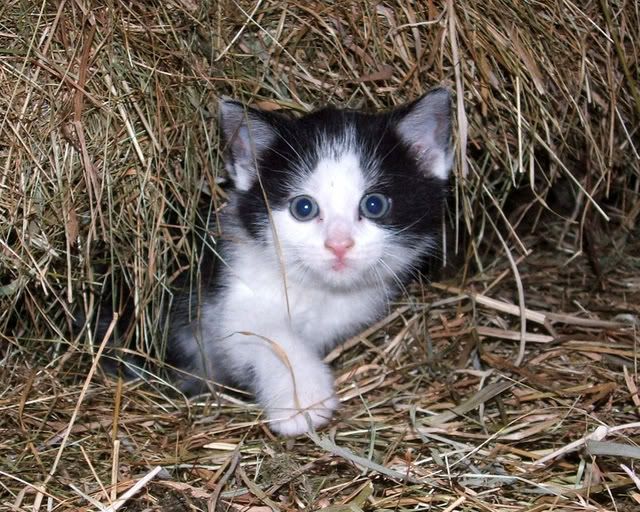 Macho thinking he's cute with his big feet
Chicklet says "Catch me Macho!!!!"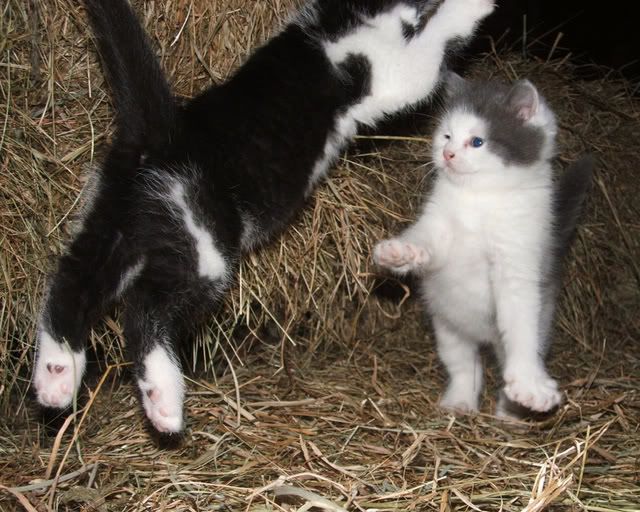 Chicklet says "WHOA Macho you stink!"
Macho after I jumped up at him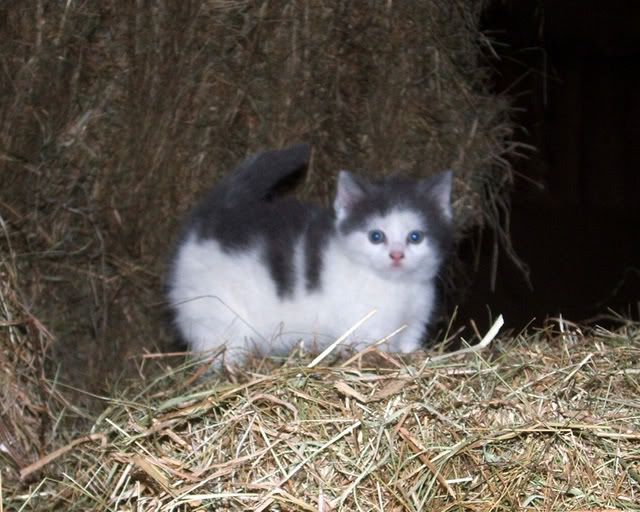 Hershy and her double paws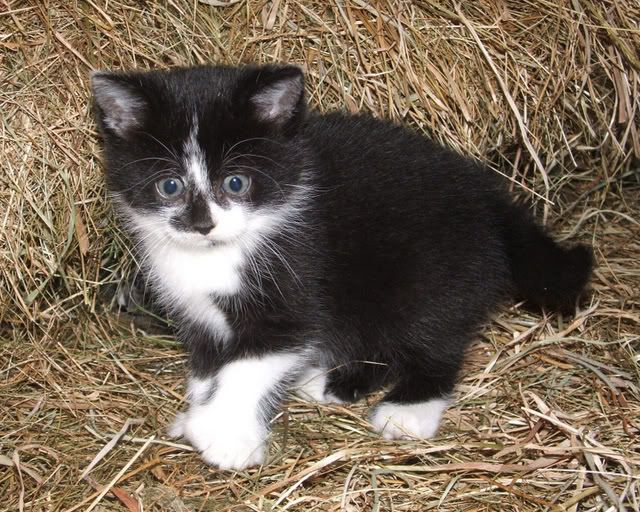 High five anyone?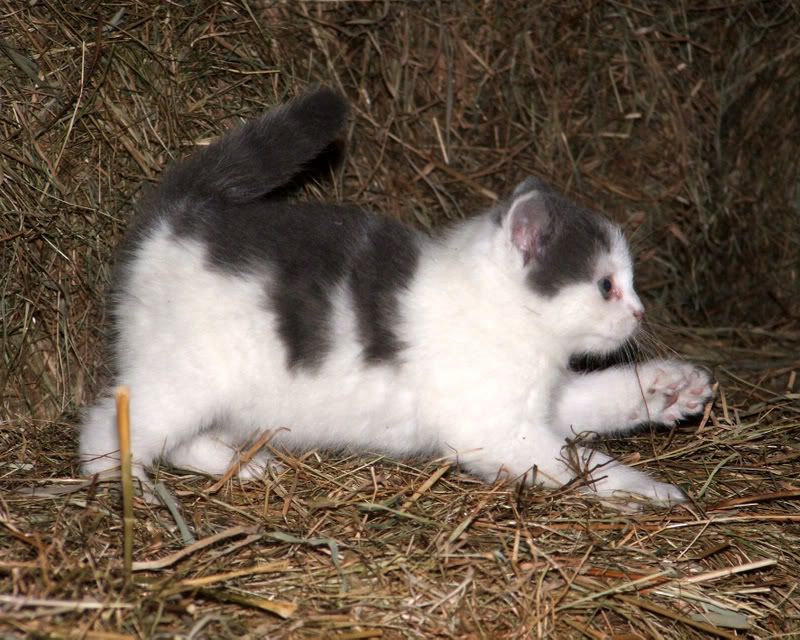 Hershy is the king of the castle and Chicklet is the dirty rascal!!
Chicklet attacking Reese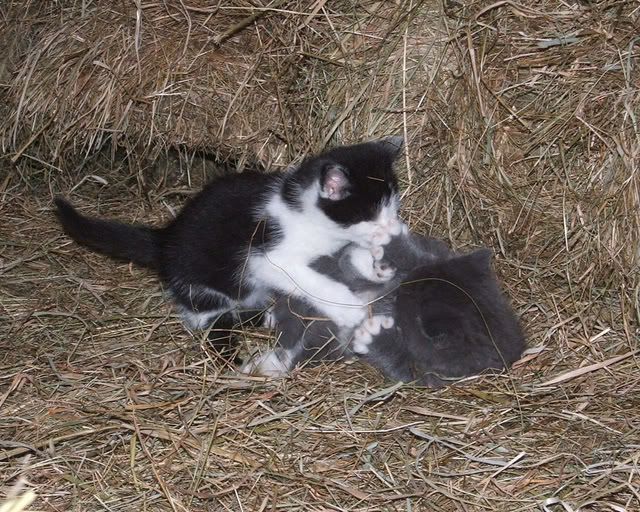 Macho thinking he's spiderman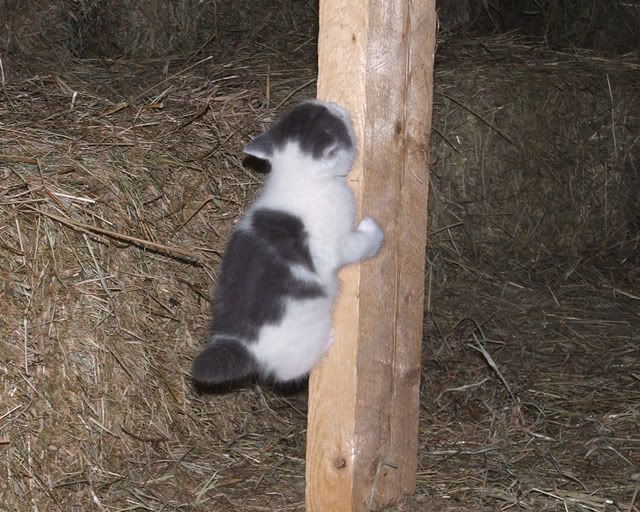 Reese being a cutie