Ginger sleeping on a duffelbag full of cables. I don't know why she thinks it's comfortable, but she does.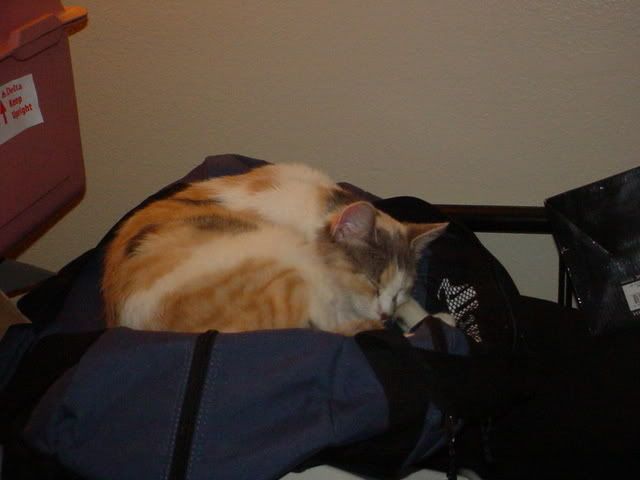 Trent on top of one of the few stacks of boxes we have left...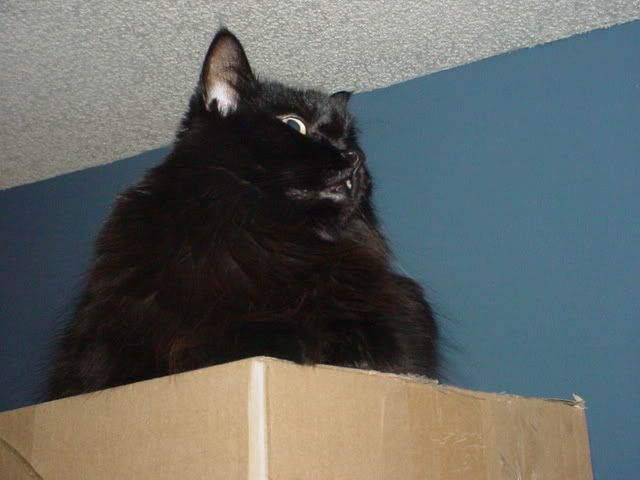 Ginger being cute (excuse the mess, we're still finding the right spot for a lot of stuff).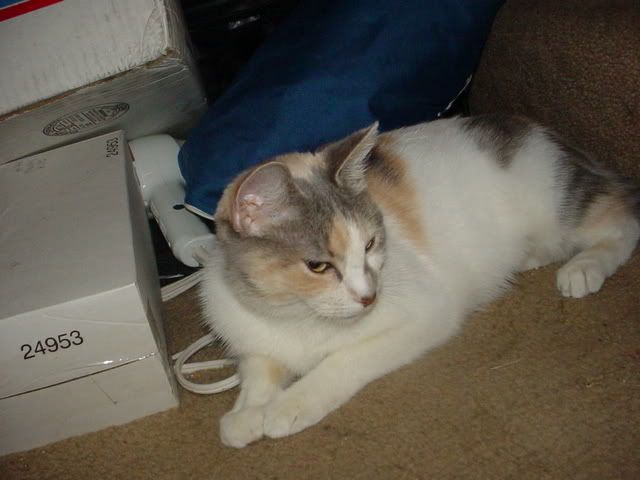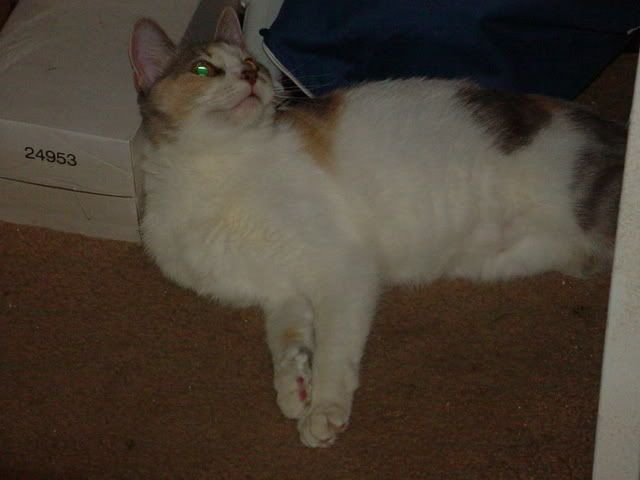 What's this? A BUG???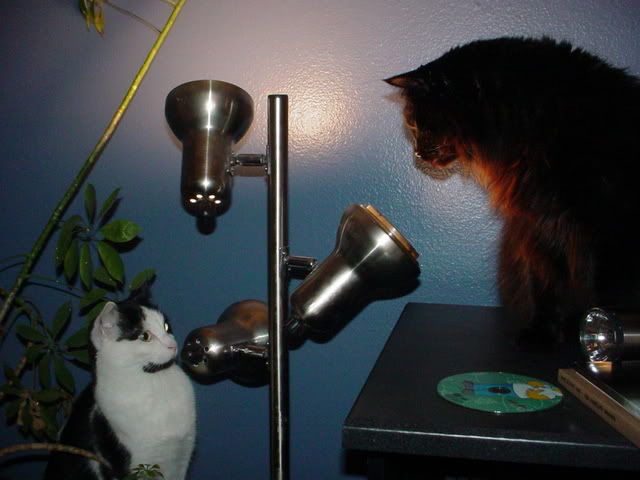 Ophelia is definitely the hunter of the house!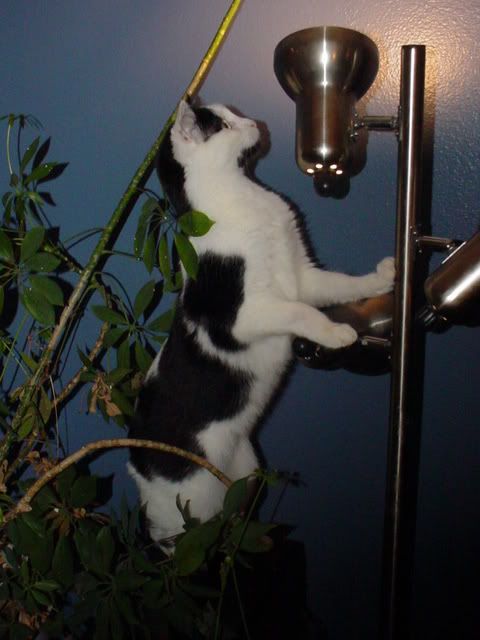 But Trent is always ready to help...