Meowmy is so thoughtful. Once a week she takes out the laundry basket so I can play in it
It's odd though, she never lets me play for long, and then she takes me out and puts
clothes
in the basket! Meowmy's strange.
I'm smart though, see? When I do like this, I can see her-but she CANT see me!
Then I pop up - "here I am meowmy!"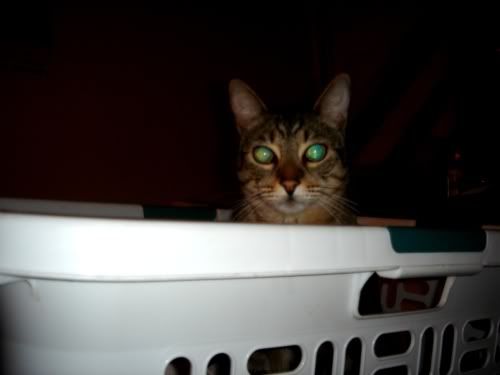 Then she leaves for a while
But when she comes back, she comes back with a sort of
heated
bed for me! She sets it up on her bed, two rows of heated cushions just right for me to sleep on. Isn't meowmy thoughtful?
Eventually though, she insists on putting my new heated bed away. Then a week later, the whole thing happens again!
Meowmies are strange