And the camera comes out again after a long hiatus. . . .
ugh, here she goes again. I'll just look pretty and then she'll put the camera away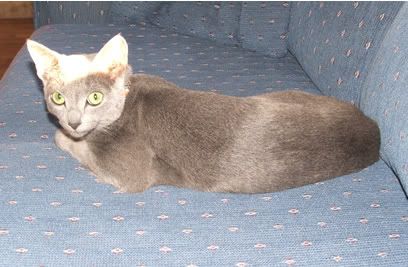 She's not putting it away, hmmm I'll give her a nice shot of my snazzy Christmas collar. . . .then she'll put the camera away.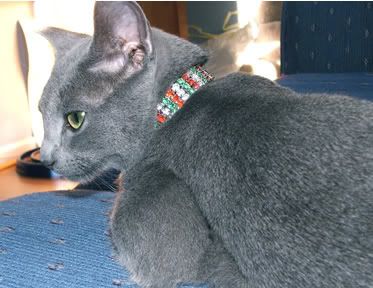 Get away from me woman! Must climb higher!
Can I hide fromt the camera on the stairs? NOPE!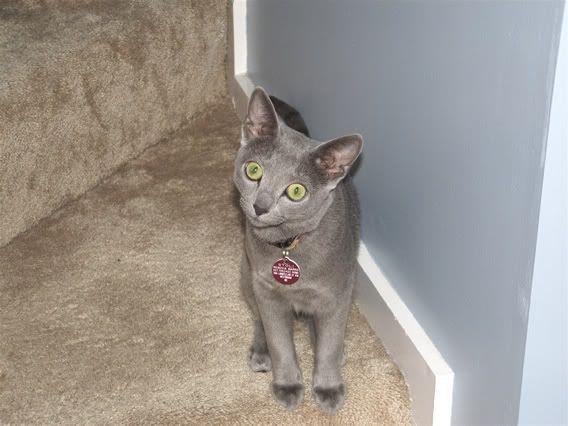 I know, I'll jump on something I'm not supposed to be on - she'll put the camera down to take me off the table. . . . .NOOOO, she thinks I'm posing!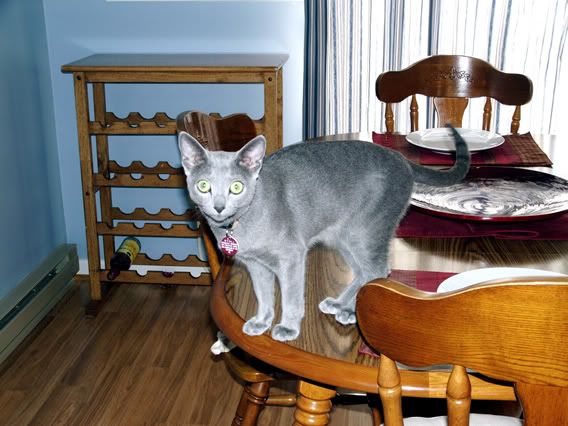 Shhh, I'm hiding. . .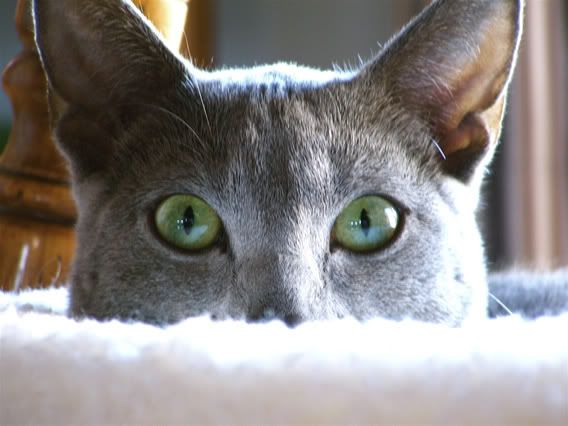 Still hiding. . .
If you can't beat 'em, join 'em. . .Stoli putting on a show
p.s. I had to put that there while I doctored up my ankle. Stoli got a bit excited when he found the fur toy - which was SUPPOSED to be for my secret santa's cat. . . .not anymore!