This is my lunchtime walk that I take every day! I already posted one thread a while ago in the summer of it. Well, it's so pretty now, I have to show you guys again.........ready to walk?
Let's go!
This is as I start out.......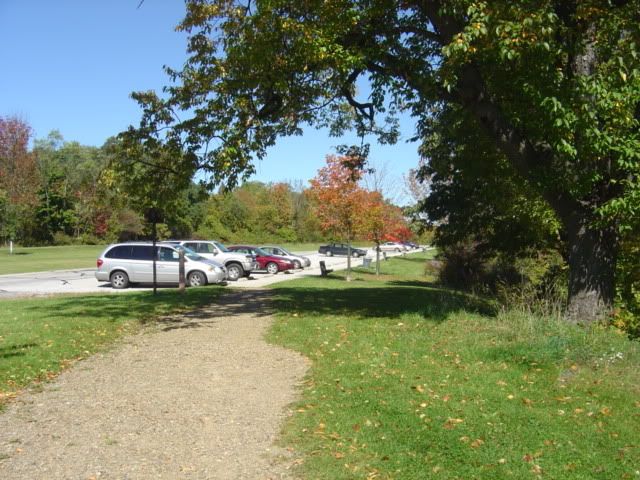 It's downhill at first, so not so bad!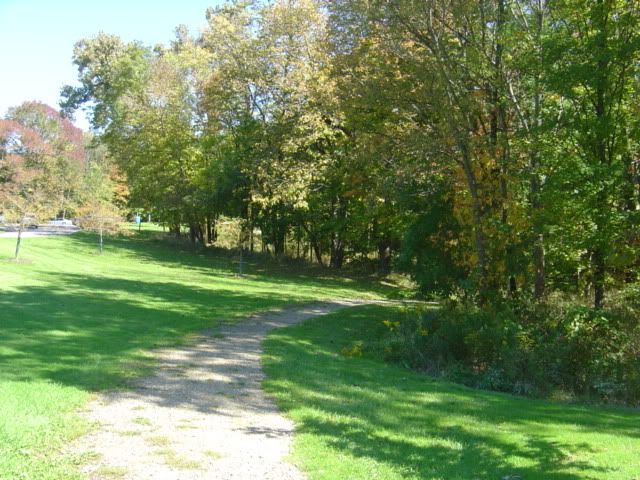 This is going down the hill........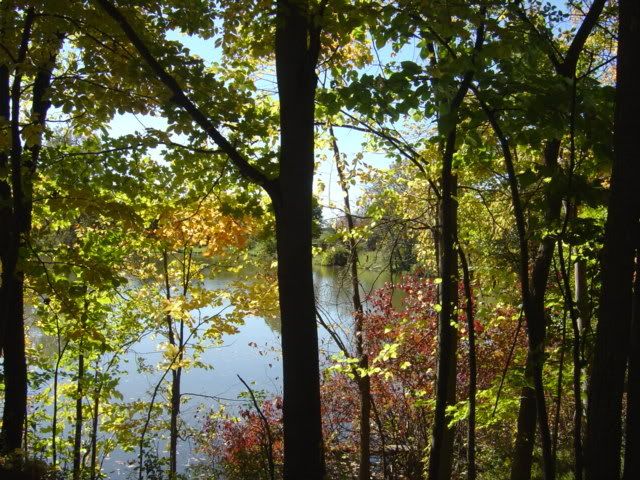 If you look up the hill from the path, you see a table.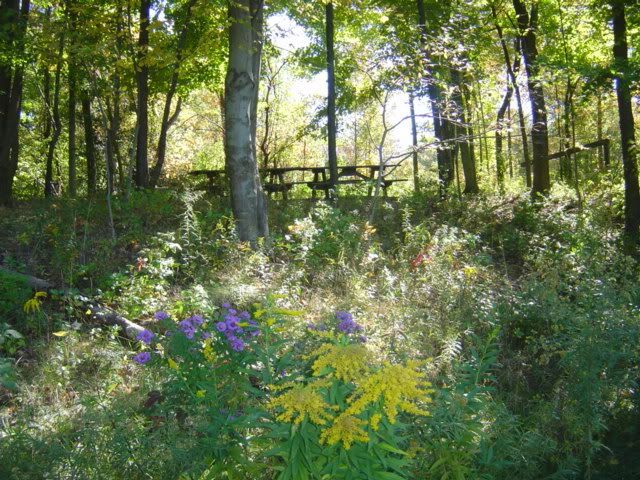 The lake...