Mum, I'm gonna sort this all out for you, don't worry.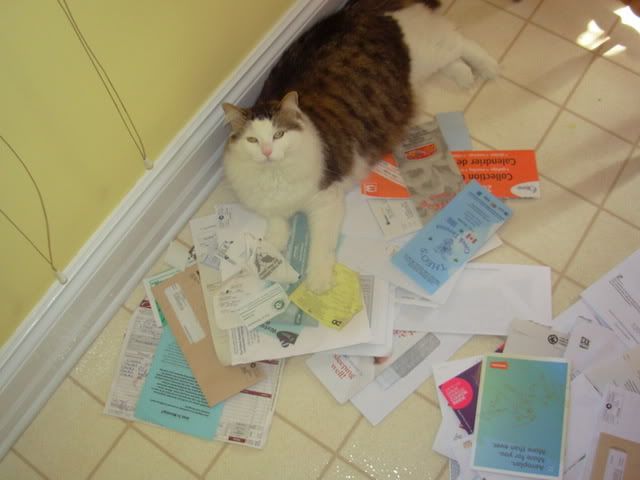 Now, which pile does this go in?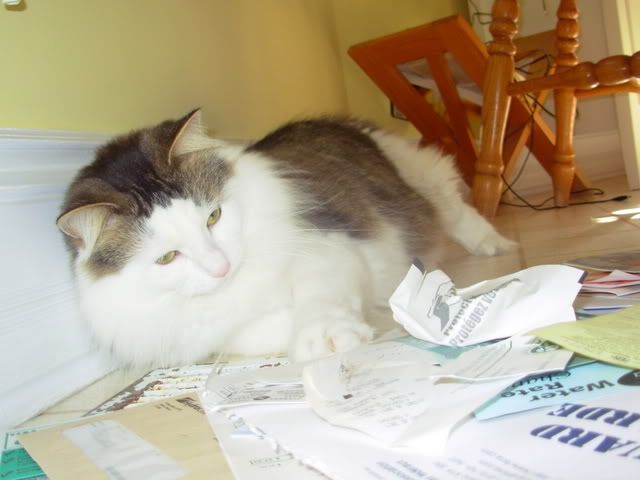 Man that was hard work, can I go play now?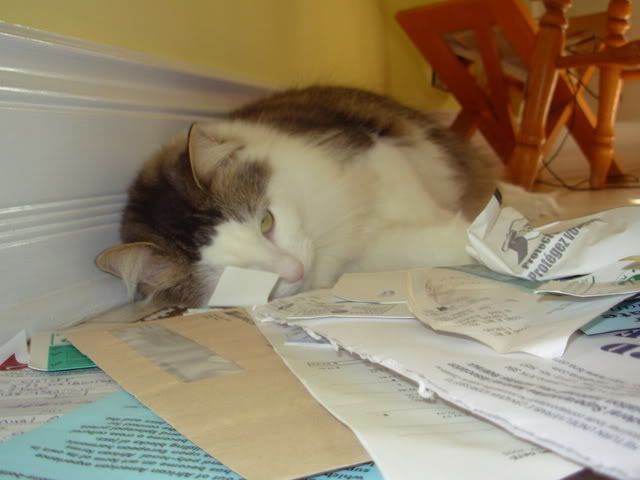 ....
He was helping my dad sort out junk mail and other stuff, there's a huge pile on the floor and Quill is guarding it ...