Just wanted to share some pics from my recent trip to San Antonio. It was for work, so didn't have a whole lot of time for siteseeing, but it was still a wonderful place to visit!
Musicians performing along the Riverwalk: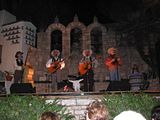 Mama duck and babies: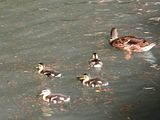 The "sheriff" welcoming us to town: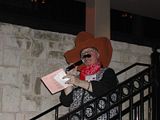 Me in front of what used to be the dormitories of a girls' school founded my religious order:
Remember the Alamo!