I didn't know what else to call this thread because it's not 'red eye'
When I fix the red eye on photos I use our HP image zone and its great.
I'm really just getting the hang of our digital camera and sometimes (a lot of the time actually) when I take pics of the cats, their eyes come out like this...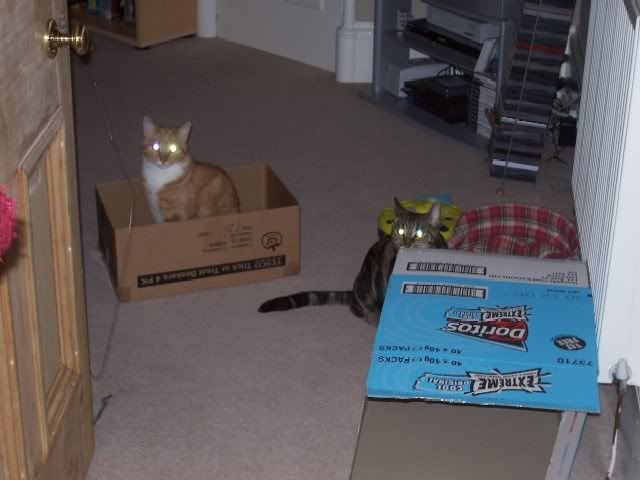 I just tried to use my red eye remover but it doesn't work on it
Anybody have any idea how I can get rid of this as it happens a lot and spoils good photos.
Thanks a lot!