Here's some pics from the party!!!
We used party cat plates!!! Mommy gets them ready for the kitties...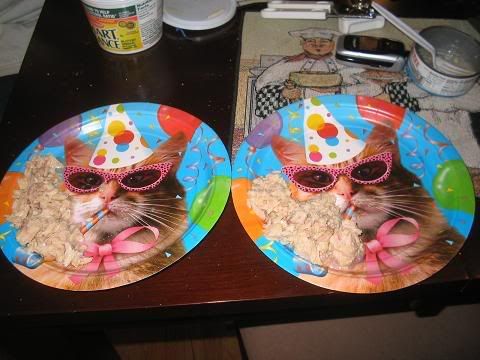 The birthday girl gets hers first!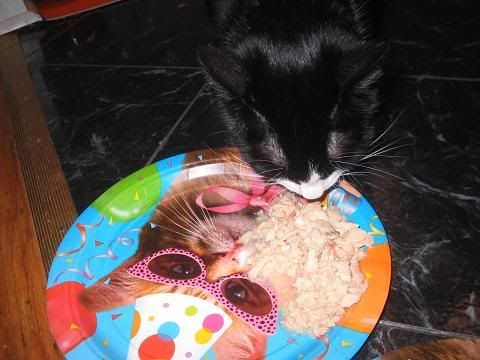 The 2 kitts celebrate birthday style!
Louie gets a taste of the b-day tuna!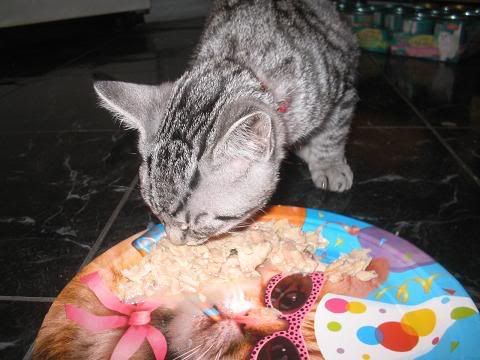 They each enjoy their share...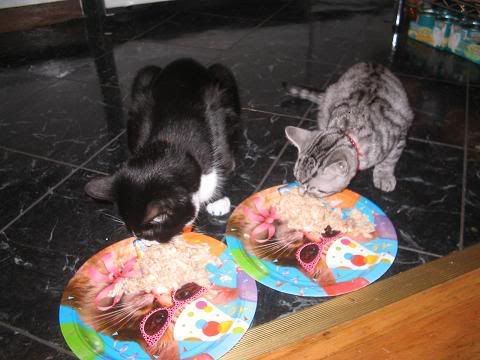 LuckyGirl wants to taste her little brothers, just to make sure she has the better tuna!
Yup! She does! And now she's done, and clearly irritated with Mommy taking so many flash photos...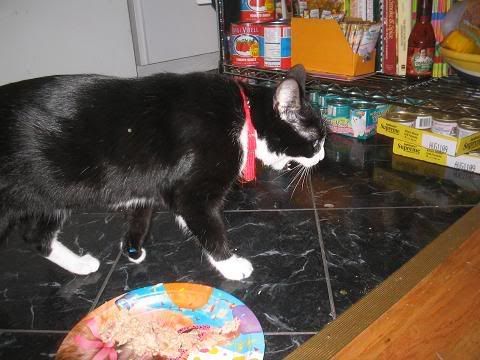 Louie cleans up after the tuna b-day feast!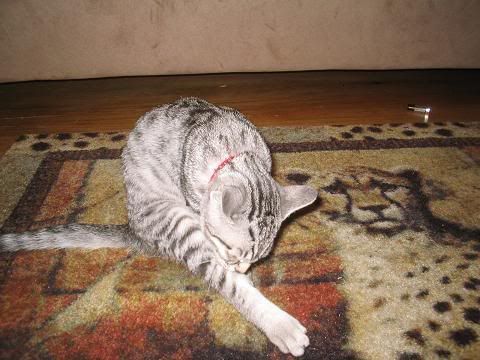 Then he heads onto Daddy's lap for a nappity nap nap!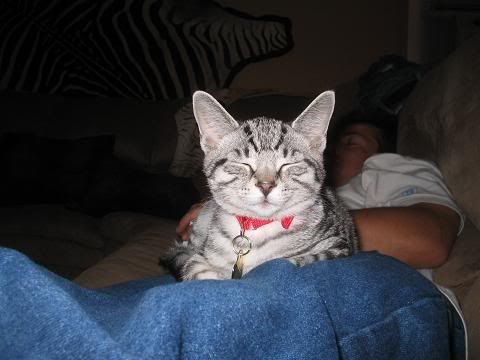 LuckyGirl hops onto the chair for her post b-day nap...
She is deliriously drunk from tuna....
and she is
one
happy birthday girl......