The babies will be 3 weeks old tomm! I was changing the bedding as I do every 2 days and I decided to take a few pics.(ok, so ALOT of pics
) Their eyes and ears are all open and perked up!
We have decided on the one we're keeping. His name is undecided yet.
He's the one in front
Anyways, here's the rest of the crew!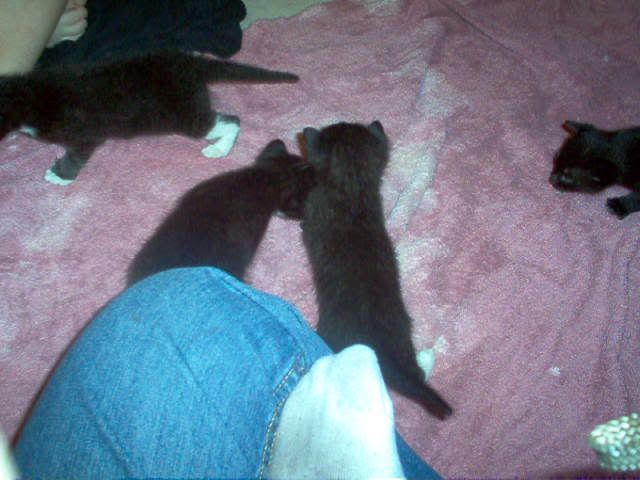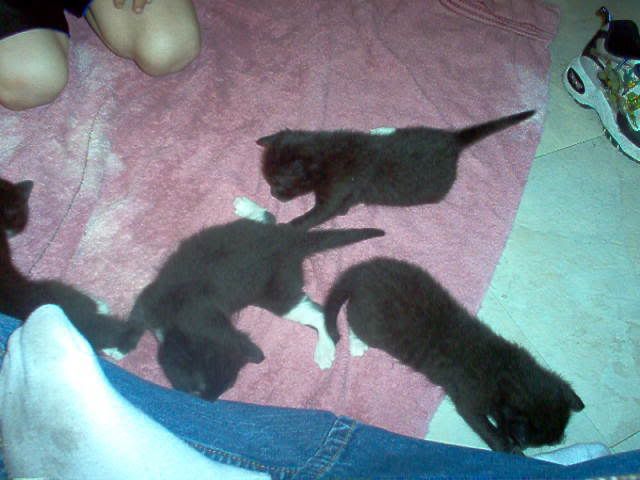 (yes, there is a toilet brush back there.. Compliments of Jake
)