Daddy was getting his stuff ready for "hunting season" today, and couldn't find his orange hat! Anyone know where it is???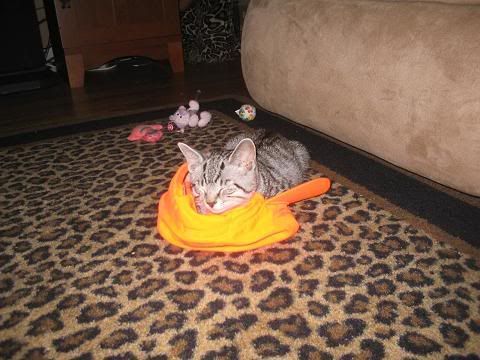 Here it is Daddy!!! I found it! I found it!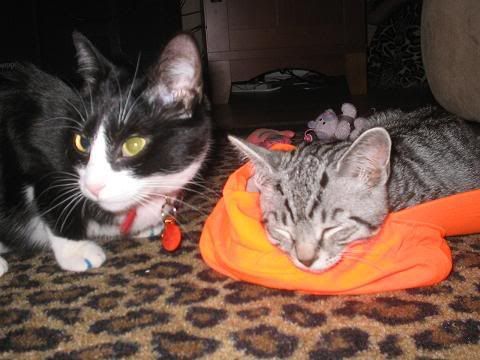 see daddy! Look Louie's sitting right on it!!!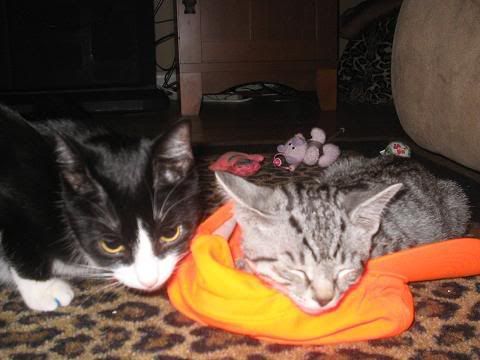 Louie wake up! Daddy wants his hat back!
Looooooouuuuuieeeeeee, c'mon!!!! I'm tellin Daddy!!!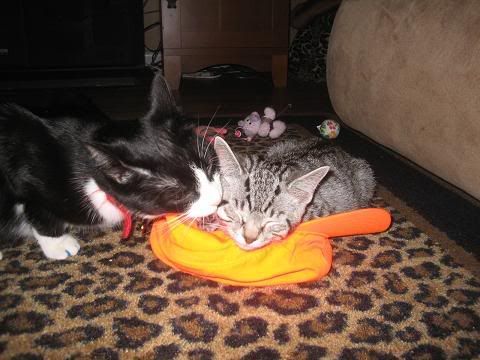 (if you don't get off Daddy's hat, I'm gonna hide all the toys from you!)
What daddy??? Your not mad?! oh, ok.....
well, then I guess I'll just cuddle with daddy's hat too!