I finally put up my decorations!!! Check them out!
this is my front door to my house...
my foyer inside my front door...
the front door to our home....
my buffet in my dining room...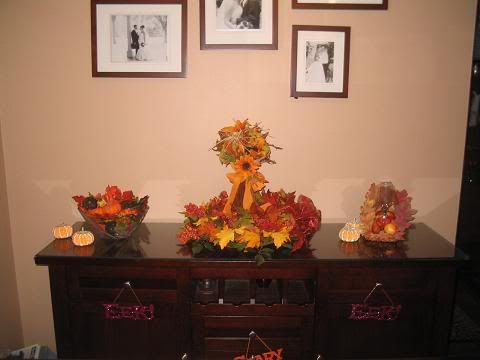 a close up of the EEK!!! sign I have up, I got it at Target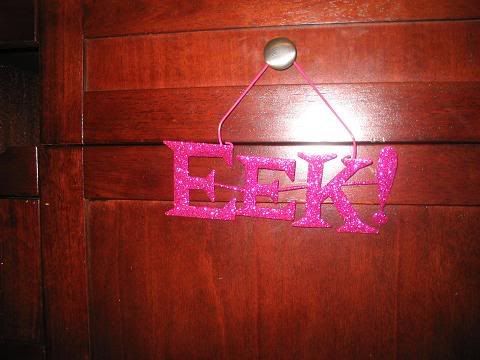 the bloody handprints on my mirror....
the kitties were SO excited about Halloween....Louie wouldn't stay out of anything!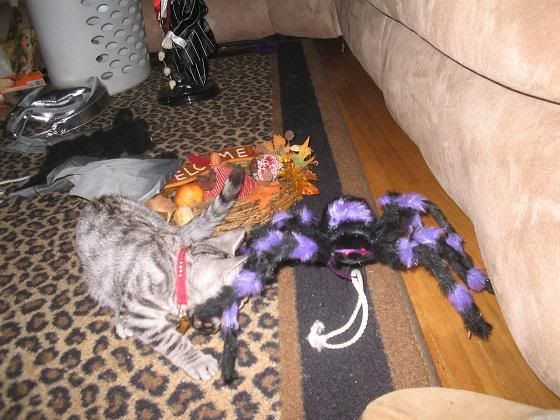 he drug the spider around all night by 1 leg....it's twice the size he is!