Radar has had quite an exhausting morning - resulting in a new set of scratches on my hand from over-exuberant playing
but has finally settled down for his usual afternoon nap. Unfortunately he tends to wake slightly when he hears the camera being turned on...
Butter wouldn't melt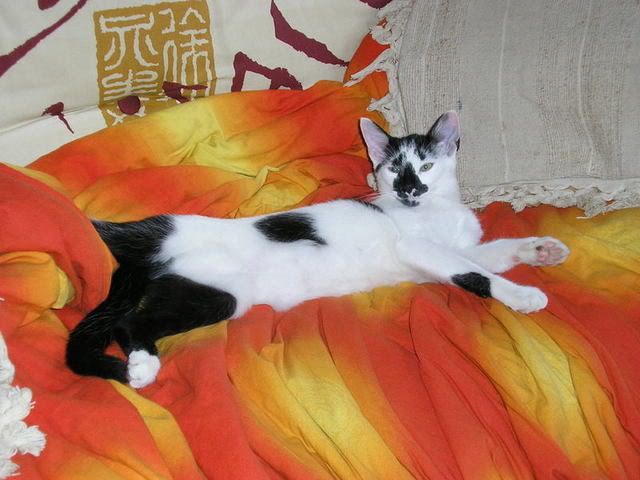 Curled up comfy kitten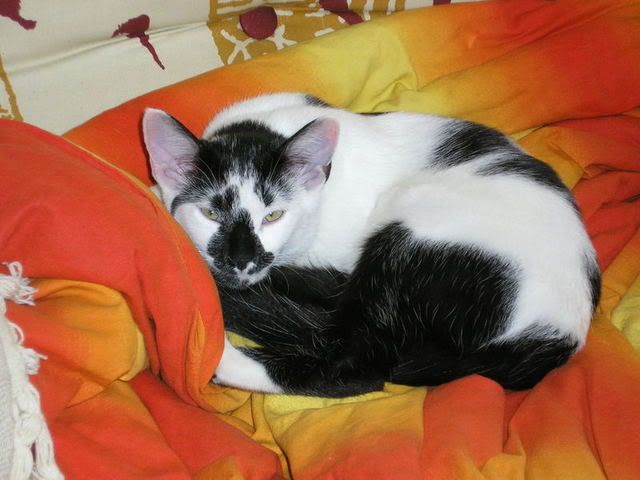 And some from when he was younger, this was from about 2 months ago...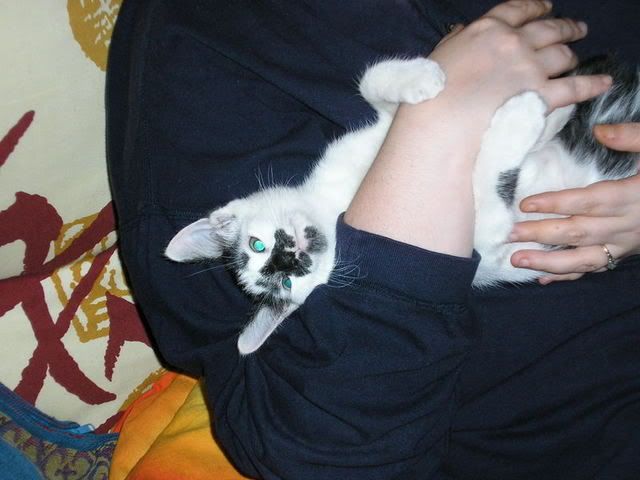 And this is also about 2 months ago. This shelf used to be a nice display of ornaments and feathers from my birds, but you can see that he has redecorated more in accordance with his tastes... (don't ask why there's an avocado there)