Severino was minding his own business looking at the birds like he does every morning while mommy is on the computer. And along comes the evil sister (sorry Pam I know you love her)!!
Note the size difference!!!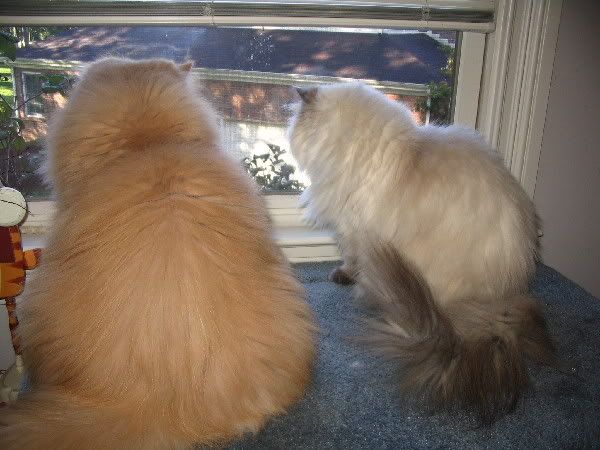 Here she growling and he is turning away, he looked at me like what was that!!!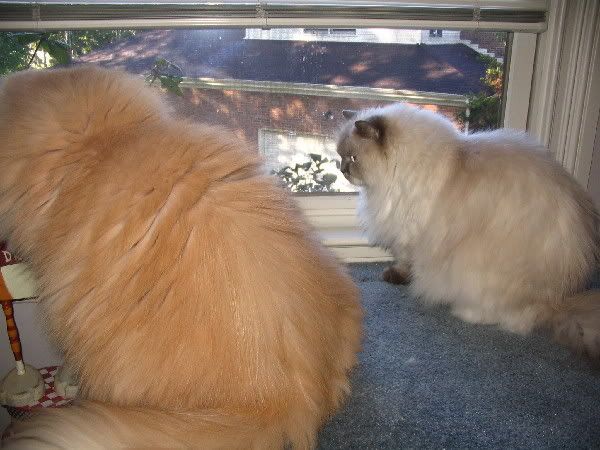 Here she is looking innocent!