My 8-Bit is a really funny kitty. I know I've posted some of these pictures before, but I thought that I'd so some justice for him and put them all in one place.
Can I have some popcorn Mommy?
Your food is SO much better than mine!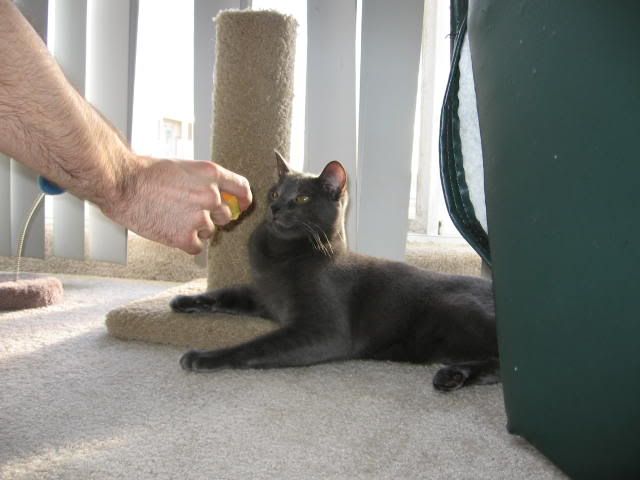 I don't wanna eat a plum!
Shhhh... Daddy can't see me!
I just sleep here then... you'll have to feed me eventually.