Here are some random pics of the two kitties getting along famously....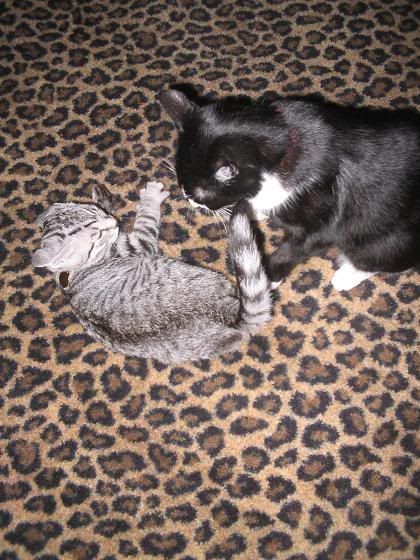 look at the mean glare Luck gives him...and he gives her the daggers right back...
Louie will pin his ears back, lean back, and that tail will start to go like a helicopter blade...then he lunges for her neck like the matrix! LOL!!!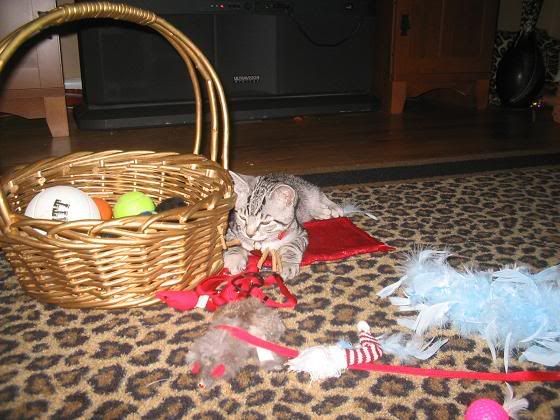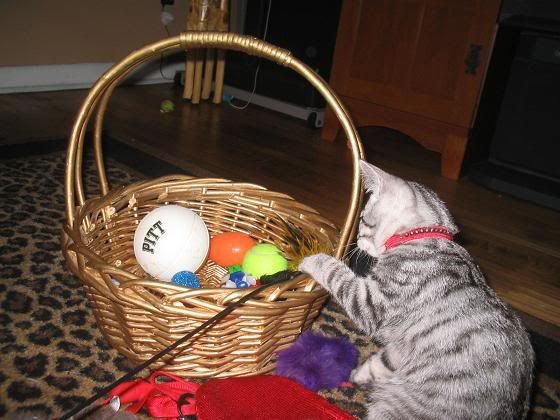 Louie stops to inspect the camera....how's this for a close-up Meowmy?