I come home from work & try to prepare dinner....I couldn't figure out what to make, so I was flipping through my cookbooks for something "different".....I don't feed the kitties right when I get home, otherwise they'd learn to attack me everyday when I get in....but apparently they were really hungry today.....
Here's LuckyGirl trying to give me a hint....
Louie is telling me what he thinks of my cookbooks....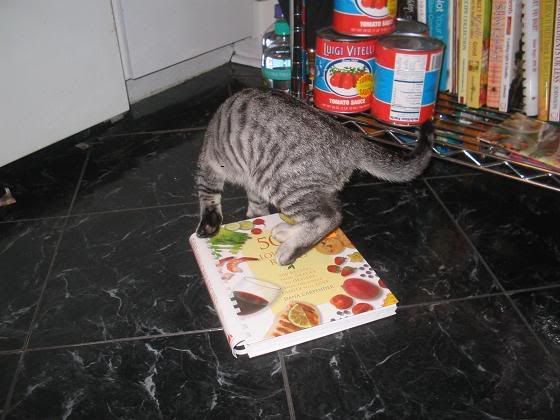 No Meowmy!!! Don't look at cookbooks, look at me!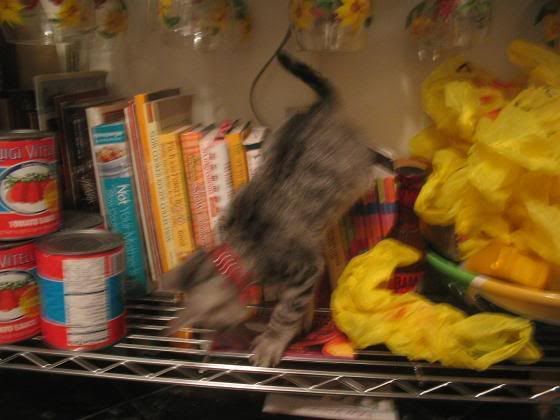 Look at ME!!!!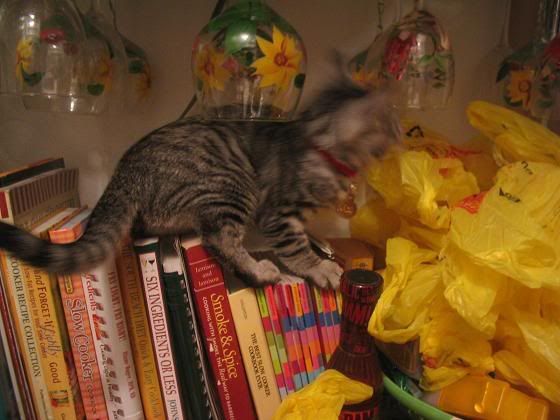 Look at ME!!!!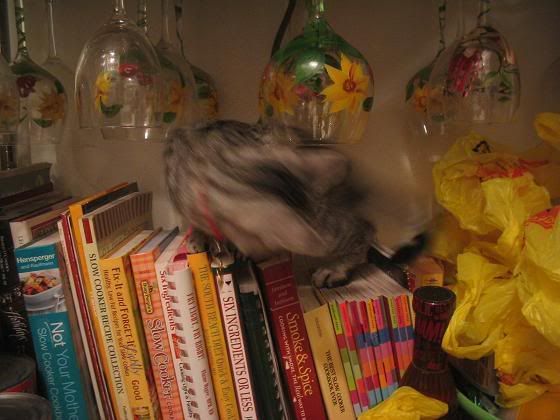 Meowmy!!! ME!!! ME!!! ME!!!
Meowmy, SEE!!! This is what we want!!!!
Louie decides, if I don't feed him, he's just gonna EAT MY LEG!!!!!!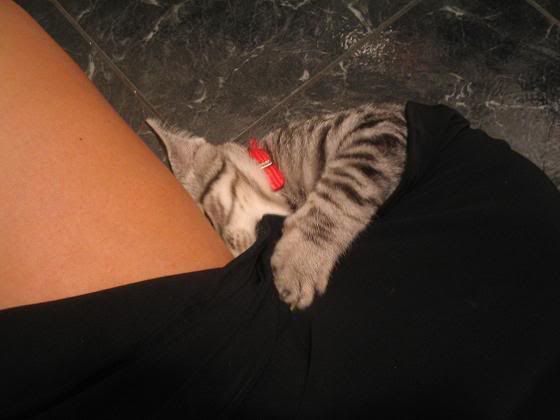 Here Meowmy, the food is under HERE!!!!!
Louie decides to help his sister dig out the food!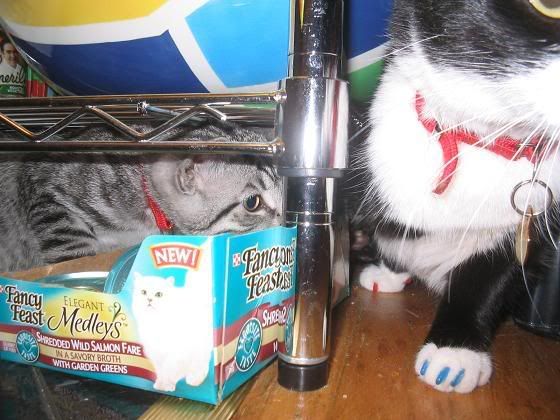 So I finally get up to feed them, since they're STARVING......and this is the face I get....
They must have had a big appetite from playing today.....