Here are pics from last weekend's adoption show. This is Mickey (white and brown tabby on top), Rooney (gray and white), and Eugene (brown tabby on bottom, you can only see his fanny!).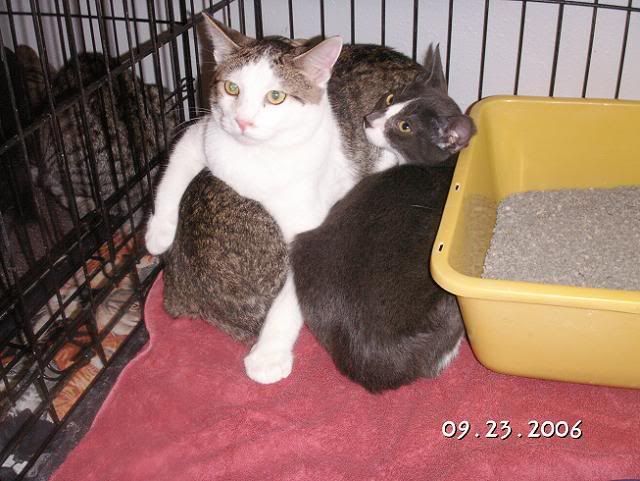 I'm not sure how they got like this, whether Eugene burrowed under Mickey, or Mickey layed on Eugene. I do know that Mickey is very protective. All these cats were found together outside, and Mickey is about a month older than the other kittens.
Eugene lived at my house for a while, with Wit (now Oreo), and Dylan. Wit and Dylan were adopted weeks ago.