Here are a few pics of my vacation. We didn't bring the camera everywhere cause it would have been a pain but we took it to Epcot and got some gorgeous pics!!
Phantom wanted to come along so she is trying to stowe away in Lee's bag!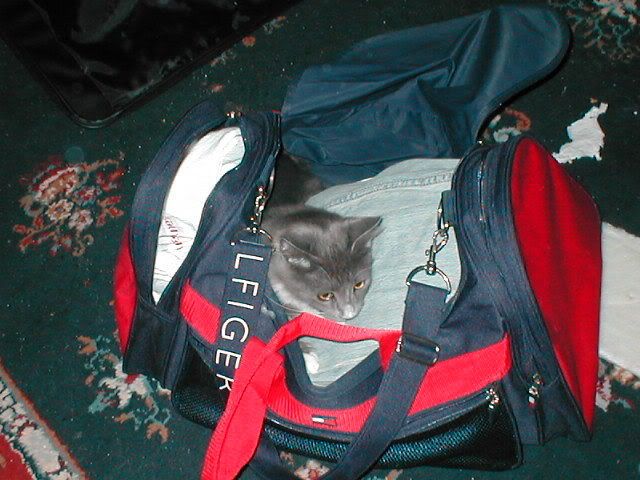 Our hotel was beautiful!