Here's a series of pics of my cats/kittens.
This is Spaz with Shadow's first litter of kittens. I still have 2 of them, Frisky and Charlie.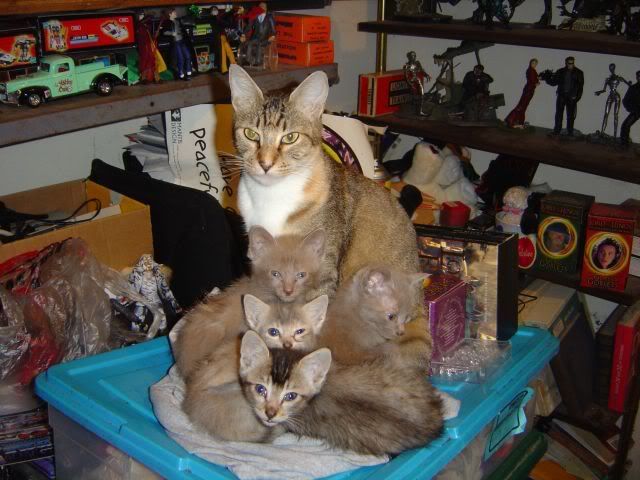 Shadow, Spaz and the kittens.
This one was taken after one of tan males was adopted. The 2 on the bottom are Frisky and Charlie.
Here's a recent pic of Charlie.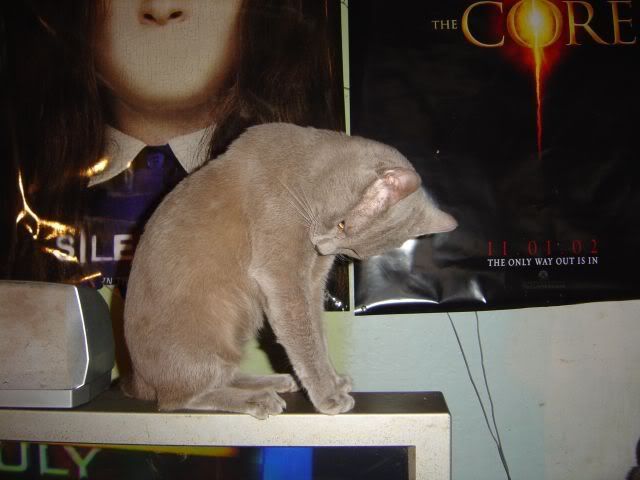 And a recent pic of Frisky.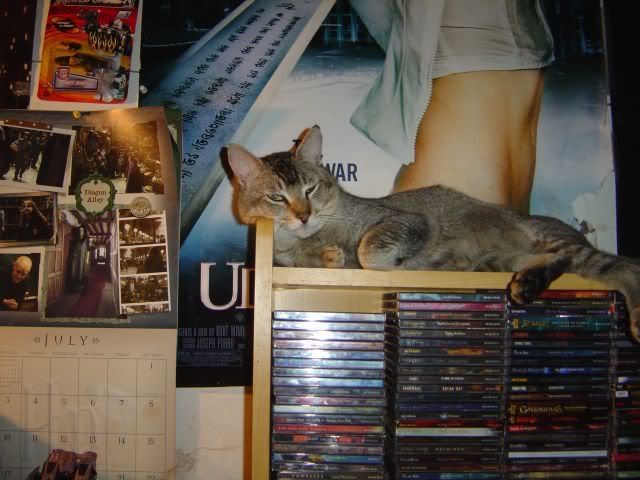 And this is Ash.
The only one missing here is Nermal. I'll get a pic of him up soon.