Just got back guys, and boy oh boy, flying just isn't for me!!
It won't stop me from going places, but yuck, I prefer to keep my feet on the ground!
I've flown alot in the past, but just don't care for it. Our flight, both coming and going, were delayed, we missed connecting flights, storms, turbulence..........all I can say is, I was happy to get there and happy to get home!
I'm what you call a "nervous flyer"
Lots of pics are coming.............so, I hope you enjoy! All I can say for Arizona is, if you haven't seen it, your really missing out!!
It has a beauty that you just don't see every day!
Well, here we are on the plane........I had a can of pringles to help calm me.......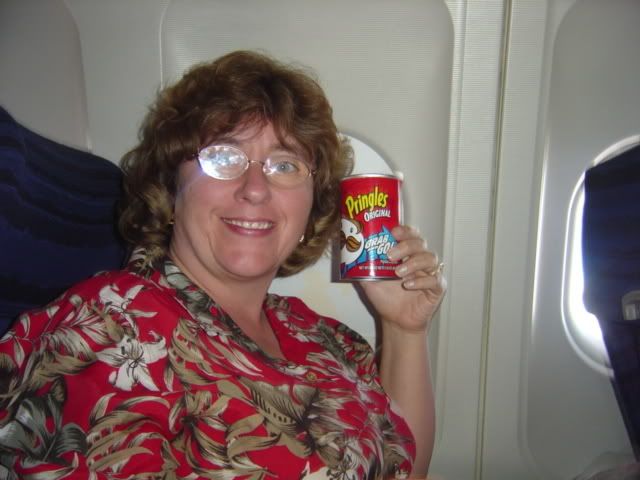 and here is Jerry playing terrorist with a small plastic knife that they gave us with our snack! ( I told him there's nothing funny about terrorists)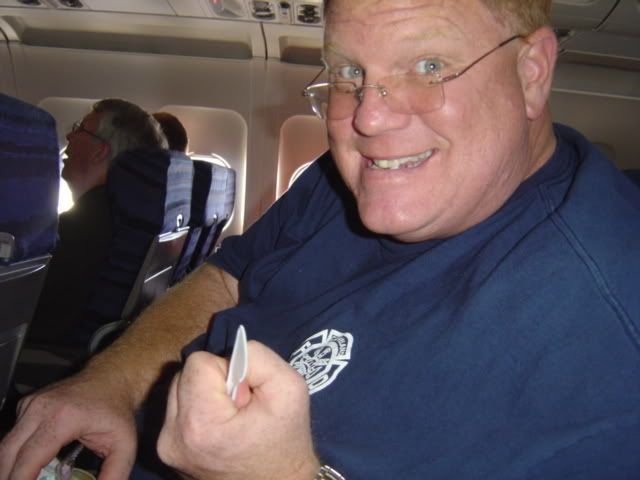 Just him being goofy again.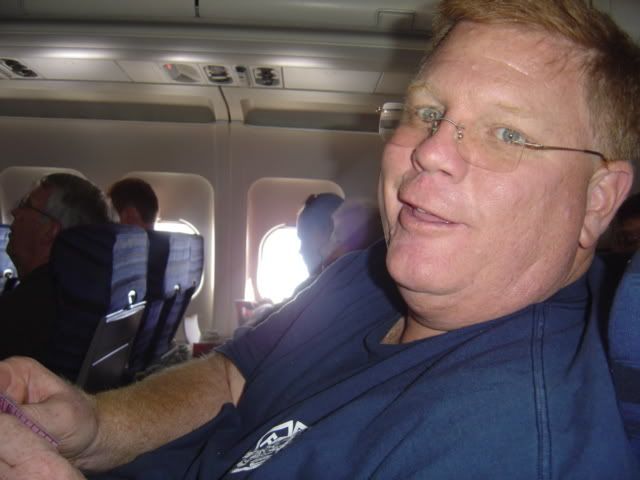 This is my view when I finally had enough nerve to look out the window. It's kind of cool to be up on top of the clouds for a change.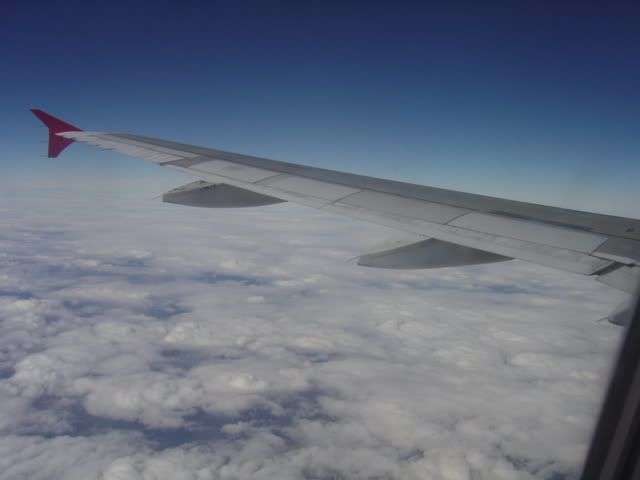 In between the clouds, you could see tiny little farms...