Could anyone resist this face?
Enjoying the sun
Gosh, napping all day sure tires a boy out...
Warm sun feels good on the belly
My booboo kitty
But I don't
want
to sit and pose for pictures on the futon!
Will you hurry up and take it? I have mice to catch, toes to clean, and I'm waaay behind on my sleep - it's been a whole hour since I've napped!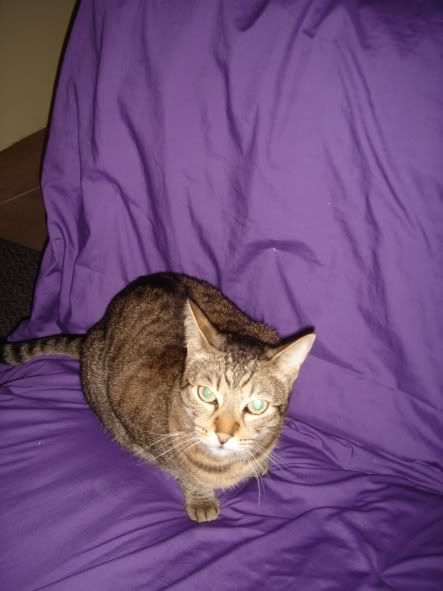 Nothing like a comfy windowsill from which to survey the backyard
I'm ready for my closeup, Mr DeMille